How do I Become a GIS Analyst?
A geographic information systems (GIS) analyst is a person who researches and analyzes geographic data. He may also help to design GIS databases and provide a range of GIS support. A person who wants to become a GIS analyst usually graduates from high school and goes on to earn a bachelor's degree in a related major. Some GIS analysts may go on to earn master's degrees as well in the hopes of having more job opportunities or securing higher-level positions and higher pay. An aspiring GIS analyst typically spends four years earning a bachelor's degree; if he opts to continue on to earn a master's degree, he may have to commit to two to three additional years of schooling.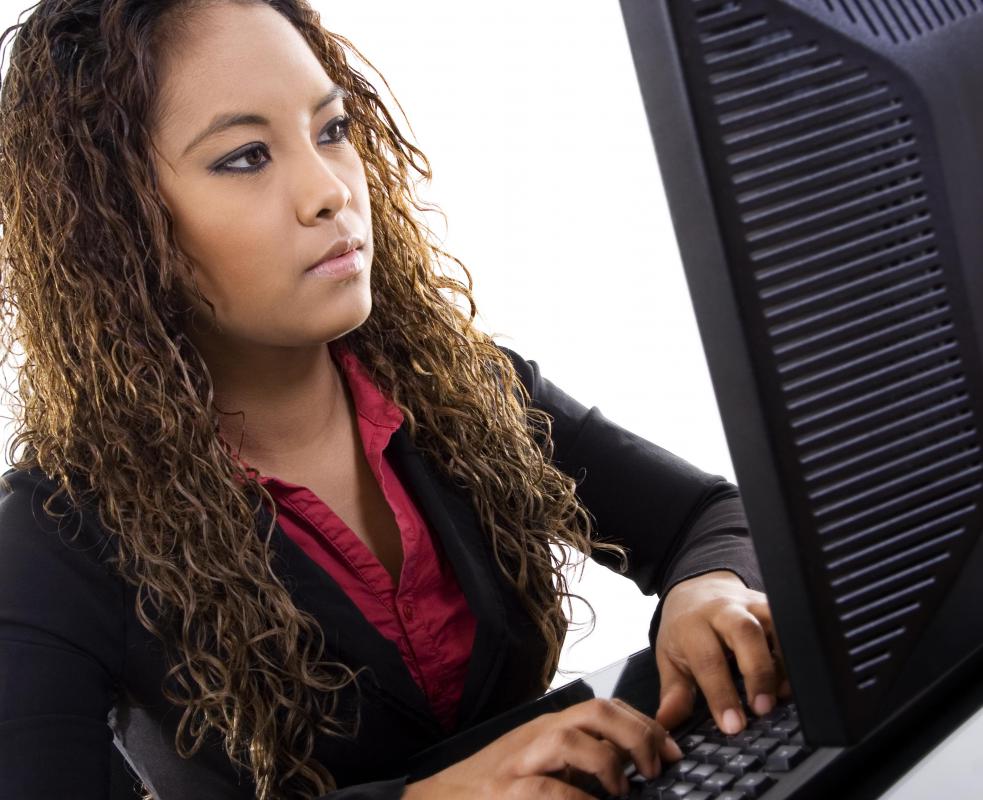 Generally, a person who wants to become a GIS analyst has to earn a bachelor's degree in GIS, geography, environmental science, computer science, or a related subject. Some GIS analysts also begin this career after earning degrees in forestry or survey engineering. In the course of pursuing a degree in this field, a person may take classes not only in subjects such as GIS and mapping, but also in such subjects as cartography, measurement analysis, and historical geography. A bachelor's degree is typically enough to get a person started in this career, but some people pursue master's degree to give themselves more career options.
While education is important for a person who wants to become a GIS analyst, the development of certain skills may be just as critical. A person who wants to work in this field has to possess excellent analytical skills and will also need math, problem solving, and statistical ability. An individual who wants to pursue this career typically needs excellent computer skills as well. Additionally, good written and verbal skills may be required, as a person with this job often has to draft reports and explain technical information to people who do not have technical backgrounds.
A person who decides to become a GIS analyst may find a job in the science, business, government, or technology industries. In fact, companies in the shipping industry may even need someone with these skills. The exact duties a GIS analyst will perform depend on his employer's needs. Typically, however, a person in this field analyzes information in databases and then uses that information to help with designing GIS databases. In some jobs, however, a person with this title may also perform geographical research, provide GIS support, and even find ways to integrate GIS technology with other technologies.