How do I Become a Fruit Importer?
Fruit importing is a very lucrative international business, with a demand for fresh fruit going up around the world as consumers become more aware of its health benefits. If you are interested in a career in the fresh fruit industry, you can work for an established fruit importer, or set up business to become a fruit importer yourself. Solid market research, backed by a business background or training, is essential to get started in this line. It is also necessary to have excellent communication and interpersonal skills, and knowledge of foreign languages and cultures will be a plus.
The first thing, once you've decided to become a fruit importer, is to learn about the different facets of this import business. It will help to research the fruit market and find out which fruits are in good demand in your area. You can decide to specialize in a particular fruit, or engage in importing several different varieties.
Being knowledgeable about the fruit you want to import is essential. This includes knowing where it grown, who grows it, when it is harvested, when is a good time to buy it, who to buy from, what the current fruit prices are, what the middlemen charge, how the fruit is treated and packed for shipping, and what its shelf life is. To become a fruit importer, you will also need to know about the customs rules, regulations and tariffs of both the importing country and the exporting country, and about the target markets for the imported fruit.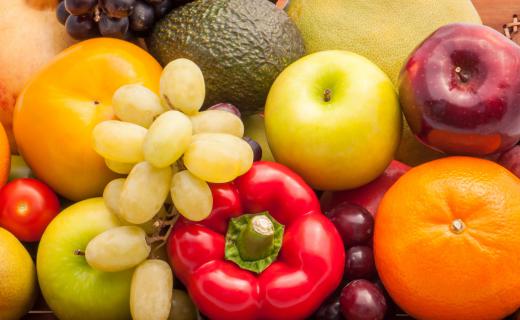 It is a good idea to establish contacts with the consulates of the respective countries, and with those who work in the fruit industry. In the course of the business, a fruit importer usually interacts with a fruit buyer, a fruit supplier, a fruit distributor, and with representatives of supermarket, health food store and other food outlets. Participating in fruit importer associations, industry forums and trade shows, and subscribing to fruit industry newsletters and magazines will help.
A well-thought-out business plan is necessary to become a fruit importer, as is having a well-set-up office and establishing a price for your import services. It will help to have an informative website about your business, and to advertise in local newspapers and journals. You can email, fax or call prospective clients to introduce yourself and express your interest in doing business with them, and take it from there.
Some travel, particularly to the exporting country, will usually be necessary, and you must be prepared to haggle prices and trash out contract details. Knowing how to get along with different types of people will come in handy here. Being fluent in the local language will also help you business-wise.
AS FEATURED ON:
AS FEATURED ON:

By: Monkey Business

A fruit importer might work with a health food store representative.

By: peangdao

Fruit importing is a lucrative international business.

By: EvrenKalinbacak

Learning the different facets of the importing business is crucial to becoming a fruit importer.