How Do I Become a Field Adjuster?
To become a field adjuster, certain training or knowledge is necessary, and experience in the insurance industry is helpful. You do not necessarily need a college degree, but it can be beneficial to earn a bachelor's degree in a business-related field. Knowledge of repair costs and estimates, insurance procedures and terminology, the claims process and certain software programs can make you more attractive to potential employers. Having good communication skills, the ability to negotiate and an attention to detail also are important. If you want to become a field adjuster, it might be a good idea to start out in an entry-level position in the insurance industry and work your way up to your goal.
A field adjuster is assigned by an insurance company to investigate and assess damage done to property. Policyholders rely on field adjusters to provide fair and accurate assessments of damage to property such as homes or automobiles. The insurance company depends heavily on the adjuster to confirm the validity of a claim. In some cases, the field adjuster negotiates the payout with the insured party. A career as a field adjuster provides some flexibility, because adjusters can work from home and be employed by a specific insurance company or might work as an independent adjuster hired on a claim-by-claim basis.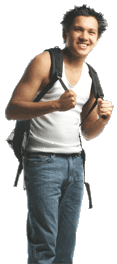 To obtain job experience, consider taking an entry-level job at an insurance company, such as that of a claims trainee. Trainees are often hired to handle small areas, and they often are given training by the company. Advancement opportunities typically become available after experience is gained.
Assisting an independent adjuster can also provide you with adequate training. An independent adjuster works as a contractor for insurance companies when those companies' volume of work is higher than usual, such as when there are catastrophes or disasters that result in many claims being filed. Networking with several independent adjusters or contacting a non-profit organization that serves adjusters could help you unearth unadvertised opportunities for apprenticeships.
Some jurisdictions require field adjusters to obtain a license to become a field adjuster. Aspiring field adjusters can enroll in licensing courses or obtain a license through self-study and standardized testing. It can be costly to buy the necessary study materials and take the required test, so it is a good idea to research this career choice thoroughly before beginning the process. If you are certain that you want to become a field adjuster, make sure that you contact your local or regional government's insurance office to determine the requirements for getting a license.
AS FEATURED ON:
AS FEATURED ON:

Man with a backpack