How Do I Become a Data Entry Operator?
The first step to become a data entry operator is to improve your computer and office skills. Most companies require at least a high school diploma, but there are several courses, workshops, and training programs that you can participate in which will enhance the skills you need to become a data entry operator. This position involves numerous duties that may include typing, filling out spreadsheets, filing, and other duties that assist office professionals. In order to excel in this position, you will need to be extremely familiar with all modern computer programs, because companies may use a variety of software.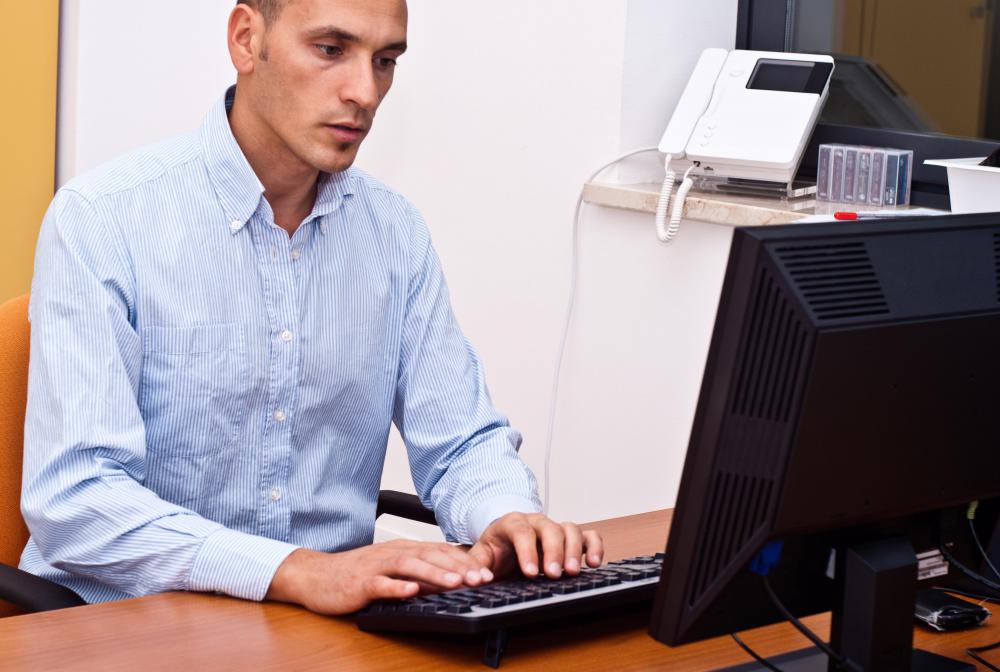 If you decided at a young age to be a data entry operator, you may benefit from taking keyboarding and computer courses during high school that will build your skills as a typist. Most of these positions are entry-level, but you may improve your job options by taking several college level computer courses. Coursework may include subjects such as computer software and data communication, advanced keyboarding, filters and redirection, batch files, operating systems, and other courses that focus on different software programs most commonly used in office work.
There are also a number of online courses that can increase your chances to become a data entry operator. Some of these classes include speed development for computer keyboarding, computer proficiency, advanced data entry, and computerized billing. Many of these classes may lead to a certification in data entry or an associate's degree in a related field. There are countless fields that employ this position, and you may want to focus on an area of expertise.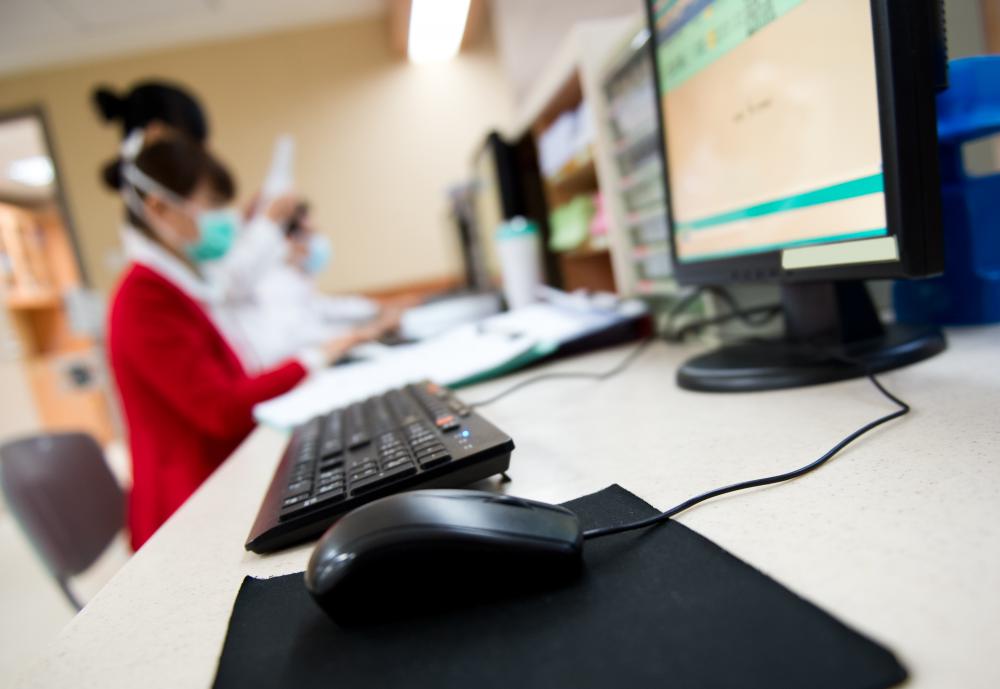 Those who have a particular interest may research additional educational opportunities that will help them to become a data entry operator in that field. There are higher degrees that may increase your options and give you access to higher paying positions. Some students choose to work on their bachelor's degree or master's degree in data entry.
Experience is also important to become a data entry operator, and you may want to research jobs that may lead to the position or help you increase your skills. Aside from being affluent in data processing and keyboarding, you will need to have excellent organizational skills, communication skills, problem solving techniques, and the ability to follow directions. The pay scale and responsibilities for this position vary depending on the company but due to the amount of companies that require these services, there is room for advancement.