How Do I Become a Commissioning Engineer?
A commissioning engineer analyzes building systems to ensure that they are operating as efficiently as possible. By suggesting ways to improve systems operation, these engineers help to cut operating costs while improving the performance of heating, cooling, electrical, and industrial systems within a building. To become a commissioning engineer, candidates must begin by pursuing appropriate educational and training programs in this field. The next step for someone looking to become a commissioning engineer involves gaining experience in working with various types of building systems. Finally, applicants should earn any required industry certifications or credentials, then take the time to find the proper venue based on their skills and interests.
Candidates hoping to become a commissioning engineer start by pursuing education and training in fields like heating, ventilation and air conditioning (HVAC), or other building systems. One way to do this is by earning an undergraduate or graduate degree in mechanical engineering. Programs in architecture or construction technology can also give candidates the education needed to succeed in this field. Others may pursue a degree or technical training in specialty areas like electrical engineering, electronics, or industrial machinery operations. Applicants may wish to follow a broad training path and learn about as many building systems as possible, or simply focus on those that are relevant to specific types of jobs.
After earning a degree, the next step for those hoping to become a commissioning engineer involves gaining experience in the field. This may be accomplished through unpaid internships or through paid work experience. Some may work in the design field, where they engineer systems used in architecture and building operations. Others may perform hands-on work as a mechanical installer or electrician. One can even learn about building commissioning by performing home energy audits in the residential market. Jobs in HVAC, sheet metal fabrication or plumbing can also help one gain the skills and knowledge needed to become a commissioning engineer.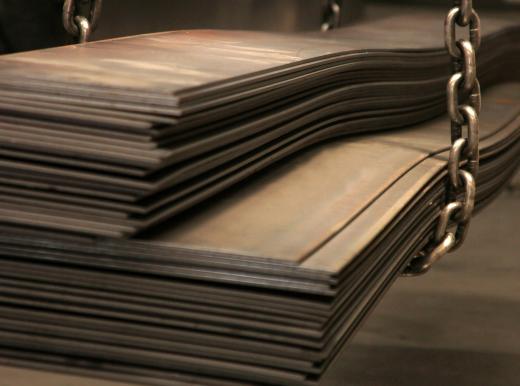 Those who pursue industry certifications and credentials may find greater opportunity in the commissioning arena. Regional and national groups offer a variety of certifications related to almost any aspect of commissioning. Trade unions can also help applicants earn licenses and certifications in this field. One way to improve the chance for success is to call potential employers or applicable state agencies and ask what type of credentials commissioning engineers must have to work in the area. This can help guide the candidate on the best types of programs to pursue.
AS FEATURED ON:
AS FEATURED ON:

By: AndG

A commissioning engineer may analyze the efficiency of an air conditioning system.

By: Kybele

A commissioning engineer might have experience in sheet metal fabrication.