How do I Become a Commercial Property Manager?
Commercial property managers are responsible for maintaining and promoting commercial spaces. These managers often perform various job-related tasks including selling spaces, fixing structural problems, and renting available suites. Therefore, in order to become a commercial property manager a person must possess a number of different skills. Often, property managers of this sort begin their careers in the maintenance field.
It is not uncommon for a maintenance professional to obtain a job as a property manager. Since those within the maintenance profession already know how to fix, maintain, and scrutinize commercial spaces, these people are perfect candidates for the job of property manager. People who have held various other managerial positions may also be selected for the role of property manager.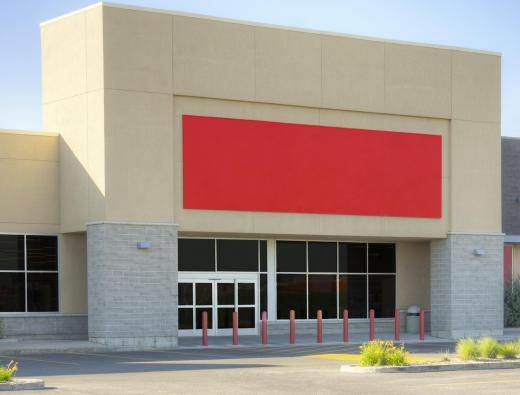 In addition to the various tasks listed above, the position of a property manager includes scheduling building repairs, evaluating other employees, comparing building costs, keeping records and reports, and negotiating contracts. In short, in order to become a commercial property manager, a person must be able to critically look at the management world.
While some property managers have obtained university level management degrees, most managers do not have one specific type of educational training. Instead, in order to become a commercial property manager, candidates must demonstrate on-the-job experience. Employers of property managers also tend to hire candidates that are trustworthy, since a large portion of this position may require handling large sums of money.
Successful property managers stay abreast of the commercial real estate industry. Frequently, employers rely upon property mangers to make real estate suggestions based upon learned information. This difficult task can only be accomplished if a manager has up-to-date knowledge regarding the present real estate market. Thus, managers with extensive real estate knowledge are often in high demand.
The best way to become a commercial property manager is to secure a management position within a smaller company. This can be accomplished by applying to various jobs through an employment agency. After a few years of managerial experience, candidates can hope to advance within a company in order to become a commercial property manager. More often than not, property managers have proven track records within the management field.
Since developers and owners of large commercial buildings need to rely upon a wise managerial source, the role of a property manager will always be a sought-after one. Candidates who love the real estate business, enjoy working with people, and possess great organizational skills will thrive within this profession.
AS FEATURED ON:
AS FEATURED ON:

By: michelaubryphoto

Commercial property managers may buy and rent out vacant storefronts.

By: Photocreo Bednarek

Commercial property managers might oversee day-to-day operations at a shopping mall.