How do I Become a Collection Agent?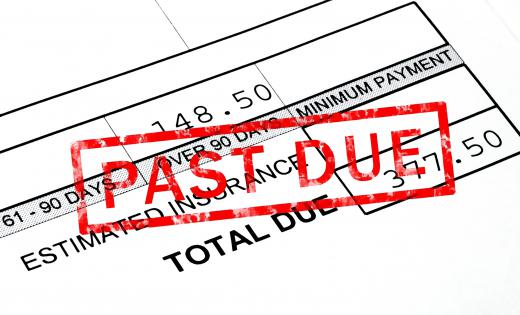 No special training or certification is required to become a collection agent, with most agents learning through on the job training. There are some tips which can help people pursue careers in collections and find work within this field which appeals to them. Anyone who wants to become a collection agent should be aware that this work can be very demanding and draining, as interactions with debtors can be unpleasant.
One of the best ways to become a collection agent is to start working in the accounts receivable department of a company. This type of work can familiarize people with billing methods and get them comfortable with sending out bills, interacting with clients, and dealing with past due accounts. People can also start working for a collection agency immediately with no prior experience, in which case training will be provided on the job.
Someone can become a collection agent for a first party agency, meaning that he or she collects bills owed to the company the agent works for, or a third party agency. Third party agencies collect bills on behalf of other people, and they usually take their payment in the form of a commission. Commission work encourages collection agents to recover as much as possible, and it may mean that agents cannot negotiate with debtors, as they must collect the bill in full.
Some collection agents specialize in handling bills as they are due. This type of work tends to be less demanding, as it simply involves sending out bills, processing payments, and referring past-due customers to a collection agent who handles past-due accounts. Collection agents who work with past-due customers need additional skills, like the ability to track down debtors. They will also need a contract which entitles them to collect debts if they work for a third party organization.
Part of the training a collection agent receives includes discussions of the laws surrounding collections, including whom they may call in the course of collecting on a debt, when they can call, and what kind of information they can share. Someone who is interested in working as a collection agent may want to buy a handbook which covers these laws so that he or she can be familiar with legal restrictions. This is especially important for someone who wants to become a collection agent and work independently.
People usually start working independently after they have experience in the industry, and after they have established. These collection agents can work from home and set their own schedules, which may be more convenient. They also usually need business licenses, because they are operating businesses, and they need to be familiar with the letter of the law so that they do not inadvertently violate the law. A collection agent who violates the law can be vulnerable to suit, and the debt may be negated if someone tries to collect on it illegally.


By: Stephen VanHorn

Collection agents must have good communication skills to deal with holders of past due accounts.

By: Monkey Business

Collection agents are not allowed to harass debtors with multiple phone calls.