How do I Become a Chief Actuary?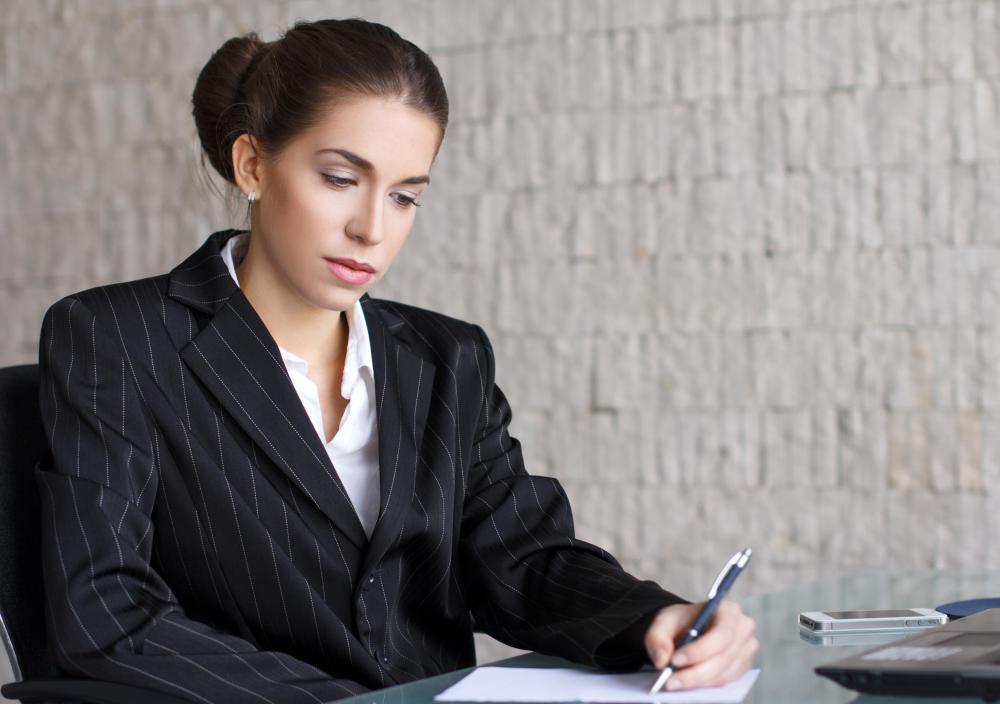 In order to become a chief actuary, it is important first to have a background in mathematics, writing, and problem solving. Next, you investigate the credentials and experiences required to become a chief actuary, and ensure that you have them. Finally, know the industries that have a need for actuarial assistance.
A chief actuary is a head actuary or actuary supervisor. Actuaries are professionals who specialize in identifying risk. They may also advise individuals and companies about how to reduce the likelihood of the occurrence of undesirable events. In many cases, actuaries also work to lessen the impact of these undesirable events in a number of different industries and contexts.
Actuaries use mathematical methods to determine the likelihood that certain events will occur. For this reason, it is necessary to have a strong background in mathematics to become a chief actuary. Much of an actuary's job requires written communication with clients and colleagues to convey complex ideas, so it is necessary that you develop your writing skills.
Some actuaries suggest learning a computer programming language. The learning of a programming language develops reasoning skills, which are necessary in many actuarial positions. It is also common for actuaries to have a solid understanding of probability theory. This is a kind of mathematics focused on the likelihood of the occurrence of random events.
In some countries, certification is necessary to practice as an actuary. In these contexts, a chief actuary would naturally need to obtain this certification. An undergraduate degree is also a common credential required by employers of actuaries. While degree concentrations in actuarial studies are not common, many in this profession do have degrees in mathematics. Many professionals in this field will begin their careers as interns who assist actuaries.
In order to become a chief actuary, it is essential that you serve as an actuary first in order to learn the skills, practices, and methodologies common among those in the profession. Most actuaries work in industries and for organizations that require an understanding of risk and uncertainty for financial reasons. Most life, health, and auto insurance companies hire actuaries to assist in determining rates and other financial factors.
Government agencies often require the assistance of actuaries. A chief actuary employed by the government will often assist in determining estimates related to a number of different social welfare programs. In addition to generating reports and helping to shape policy, actuaries are often employed by government agencies in countries that provide health care to its citizens.
Actuaries are professionals who specialize in identifying risk.

Actuarial analysis is typically used to calculate the price of insurance premiums.