How do I Become a Certified Sommelier?
Although anyone can claim to be a sommelier, a certified sommelier is an individual who has successfully completed a series of wine related courses over approximately six months and earned a passing grade on the certification examination. A certified sommelier can undergo further training and eventually become a master sommelier, grand sommelier or a master of wine. A sommelier typically works in a restaurant that offers a wide variety of wines and may be responsible for wine and food pairing, advising customers, training staff in the art of wine delivery and service, creating the wine list, and stocking and maintaining the wine cellar.
Sommelier certification programs are offered by many different professional organizations and schools and all courses and exams require tuition and fees. Programs are often divided into beginner and advanced levels, and employers may pay the tuition and fees on behalf of their soon-to-be sommeliers. Courses frequently include many blind taste tests but students also learn about the history of winemaking. Additional topics include where the primary grape varieties are grown, key wine vocabulary like terroir and rootstock, how harvesting impacts flavor, quality customer service, the importance of barrels, the classic food and wine pairings, and identifying good wine glasses.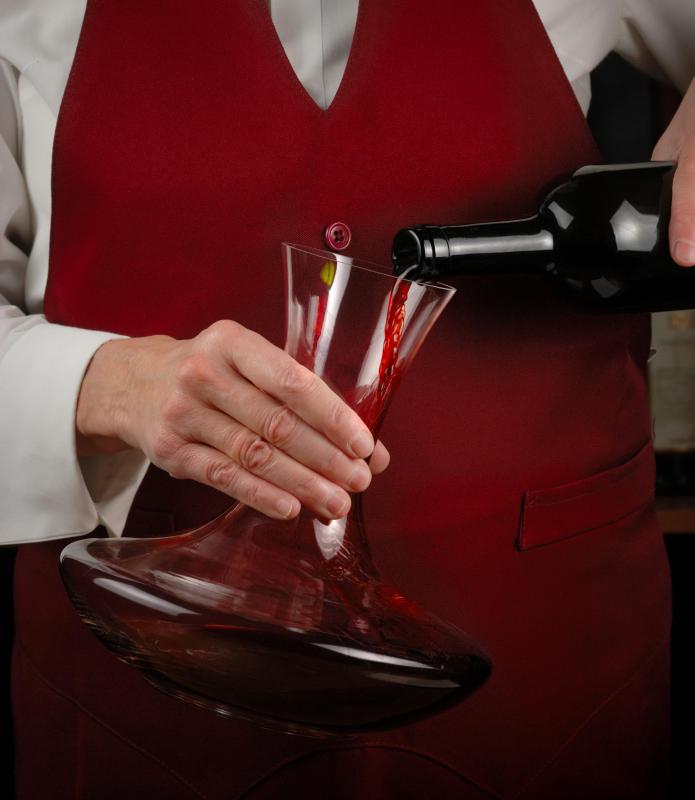 Once a prospective certified sommelier has successfully completed a wine education or sommelier program, he or she can take a certification examination. Certification examinations vary between programs and institutions but most include a series of written questions, blind tastings and an evaluation of service to patrons. Once a sommelier has completed the basic certification process, he or she can apply for admission to an advanced program like the one offered by the Court of Master Sommeliers. The Court, a highly regarded international professional organization of sommeliers, offers a master sommelier diploma that only approximately 200 people have earned to date.
A college degree is not required to enroll in a wine education or sommelier certification program. Supplemental business and foreign language courses can help a certified sommelier distinguish him or herself. A certified sommelier's career typically begins with a period of apprenticeship under a more experienced sommelier before advancing to the position of head sommelier at a restaurant or restaurant group. Sommeliers are often required to visit vineyards around the world and many compete in sommelier competitions involving written exams and blind tastings.
Most services of a certified sommelier are often performed in public and in view of the restaurant patrons. Once a diner has selected a wine, the certified sommelier will present the bottle prior to uncorking to ensure that there have been no mistakes. The wine is then opened and the diners may be offered the cork to smell before decanting if requested. Wines are often decanted to remove any sediment and introduce more air to the wine.