How do I Become a Certified Property Manager?
There are four items required to become a certified property manager: post-secondary training, related work experience, certification examination, and communication skills. A certified property manager can find employment opportunities working for large real estate and property management companies. They typically work in the central office, and are usually provided a company vehicle or car allowance so that they can visit the different sites as required.
There are two main types of certified property managers: residential and commercial. Certified residential property managers are usually responsible for multiple buildings. The buildings may be assigned based on geographic location or target client group. The organization structure varies, based on the number of buildings owned by the firm and the types of issues they experience.
In larger firms, a certified property manager may have several property managers reporting to them. This organizational structure allows the on-site property manager to make decisions on daily issues, but usually requires further discussion with the certified manager for expensive repairs or major conflicts. The on-site property manager often works closely with the certified manager to discuss issues and challenges.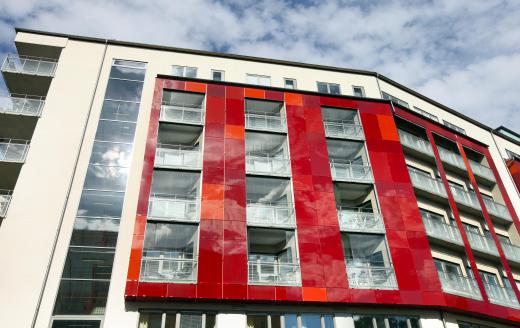 The first requirement to become a certified property manager is to complete a post-secondary education program. These programs are available from a wide range of community and career colleges. University graduates with degrees in business administration, architecture, or management are also common for property managers.
Related work experience can include office management, project administration, customer service manager, or supervisor. The skills that need to be developed are related to managing conflicting priorities, providing customer service, and keeping track of expenses. Any experience working with skilled trades can be very helpful, as once you become a certified property manager, you may need to arrange for property repairs.
In order to become a certified property manager, candidates are required to register with the Institute of Real Estate Management® (IREM®). They must complete specific courses in property management, marketing, human resources, and ethics. All candidates must submit three professional references, along with a summary of their experience for review.
Communication skills are very important in this role. The property manager spends the vast majority of the day talking with people, providing information and resources, and planning activities. The ability to share information and work with others is critical to success in this role. It is not unusual for property managers to take additional courses in written and oral communications, with a focus on business writing. These skills are important and help to create a professional image for you and the property management firm.
AS FEATURED ON:
AS FEATURED ON:

By: Andres Rodriguez

Communication skills are essential for becoming a successful certified property manager.

By: Mikael Damkier

A certified property manager can find employment opportunities working for large real estate and property management companies.