How do I Become a Certified Gemologist?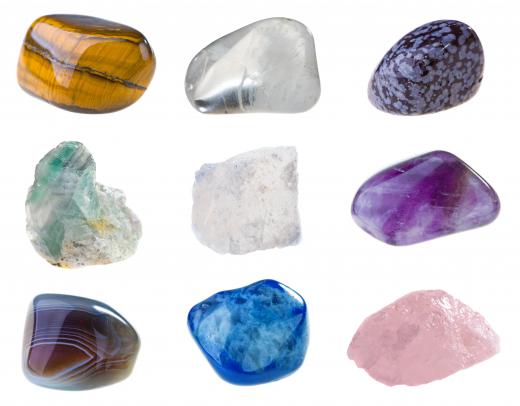 The credentials that you need to have in order to become a certified gemologist will depend upon where you plan to work. There are a number of gemology schools throughout the world, and each of them has their own criteria for determining which courses a person needs to take to succeed in this field. Some colleges and universities offer traditional, classroom-based courses in gemology, while others offer courses online.
In the United States, the Gemological Institute of America offers a program of study that leads to this certification. In Great Britain, there is a two-step process in place to become a certified gemologist. The first certification that applicants must obtain is the foundation certificate in gemology. The second certification that must be earned is the diploma in gemology. It should be noted that many employers will accept an applicant's certification credentials, even if they were earned or issued in another country. In some situations, however, you may be asked to obtain the certification that is most commonly accepted in your country of employment.
If you want to become a certified gemologist, you should know that you will have a multitude of career options available to you, once you are properly certified. Even though most people automatically think of gemologists as being jewelry appraisers, they can also work in laboratories or retail stores. They might also be employed by wholesale distributors or as jewelry designers.
For some jobs, you may need to obtain your certification before being hired. If you do not have any prior experience working with jewelry or gemstones in some capacity, you might have to work as an intern or apprentice, if you want to find a good job. Anyone who plans to become a certified gemologist should feel comfortable with the idea of working very closely with a more highly trained, experienced gemologist. This is particularly true in the beginning of your career while you are still trying to gain experience.
Most gemologists do not generally work in close contact with a lot of other people, but having positive interpersonal skills can still be helpful in this job. This is especially true of people who find work in retail or other settings where it is necessary to have direct contact with customers or clients. In addition to having a keen eye to spy even the tiniest details, it can also be helpful to have the ability to relate your opinions to others in a direct, clear manner.


By: Sergey Lavrentev

Gemstones.