How do I Become a Building Supervisor?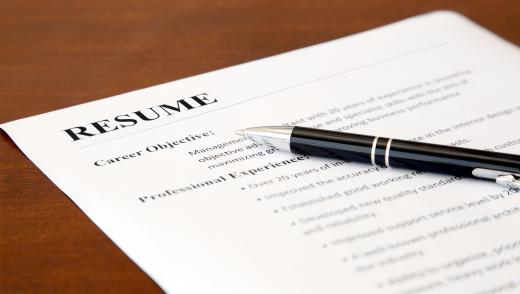 A building supervisor is usually in charge of overseeing maintenance, landscaping, and other duties related to the upkeep of a building. They are most commonly hired to oversee apartment complexes, college dorms, trailer parks, and other building where routine maintenance is usually required. To become a building supervisor, you should acquire some type of home improvement skills or a contractor's license and begin to network with local owners of building in your area.
Many times those who become a building supervisor have obtained some sort of license that helps with the maintenance of upkeep of a building. You can increase your chances of being hired by training and testing to receive your license in general contracting, electrical, or heating, ventilation and air conditioning (HVAC). All are generally necessary and sought after when owners begin looking for a building supervisor.
You my also consider obtaining businesses credentials or experience working as a supervisor or manager. In some cases, the building supervisor does not work directly at fixing and repairing problems around a building, but is responsible for overseeing the work of others. This requires a certain level of experience at directing a team of employees.
Once you have this training or experience under your belt, become a building supervisor by networking with local building owners to discuss any possible openings. You can start by calling apartment complexes and colleges to ask the manager or owner what his needs may be. If they are not currently hiring a building supervisor, you may be able to start out as a maintenance worker and work your way up.
Search through online and local job boards to find any listings for building supervisor openings in your area, and follow listing directions to apply. Craft a resume to use for job searches, and include all experience you may have in construction and management. Generally, a building supervisor will have a little of both.
You may also decide to become a building supervisor by becoming self-employed, and marketing your services to various owners in your area. This will require the same type of networking described above, but you will not be limited to whether or not a person needs a full-time staff member. Working as a self-employed person will allow you to oversee the maintenance of several properties at once.
In some cases, you may be required to live on the premises you will be maintaining. If this is the case, be prepared for this change and make it known up front if moving is not an option for you. As a self-employed building supervisor, you may not have to comply with rules such as this, but you will have the added responsibility of traveling to various buildings and overseeing their upkeep. Often, you may be called in at odd hours, so be prepared for additional travel if you do not live on site.


By: NAN

Most job applicants will need to submit a resume to be considered for a position.

By: Lisa F. Young

Building supervisors may be certified in trades like electrical, HVAC or plumbing.

By: ManuelHurtado

Building supervisors should have a contractor's license, or at least some types of home improvement skills.