How do I Become a Brewmaster?
A brewmaster is someone who oversees the brewing of beer. To become a brewmaster, you must possess a good understanding of how to blend and ferment three key ingredients: malted barley, yeast, and hops. Different variations on and measurements of these ingredients are what separate the different types of brew, from the lager to the ale to the specialty beer.
On a professional platform, a considerable amount of education and training is needed to become a brewmaster. Professional brewmasters are often responsible for running all brewing operations within a brewing company, including acting as manager to any necessary production staff. A precise understanding of the way the three key ingredients react with water, bacteria, and fungi during the fermentation process is a must. The larger the brewery, the more difficult and scientific the job. This is why larger breweries tend to hire individuals with not just considerable training in brewing techniques, but who also have a background in science and engineering.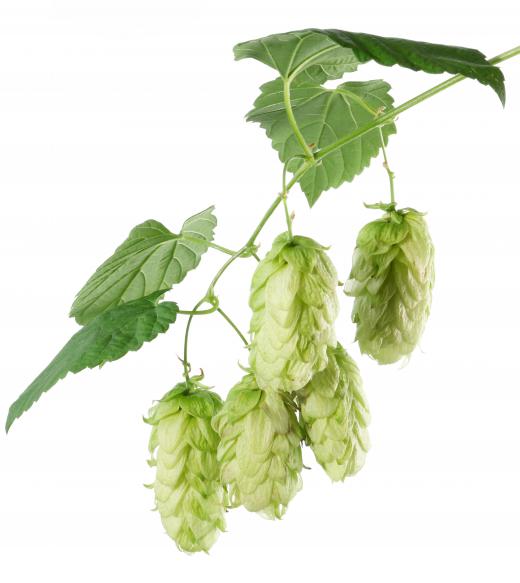 In order to obtain the necessary training and education to become a brewmaster, you can enroll in a brewing institute or attend a university with fermentation science or brewing courses. Upon completing your education, it is often necessary to build up your skills in lower ranks of a brewery before attaining a brewmaster position. For most, the amount of time, effort, and patience it takes to become a brewmaster will be measured in years or even decades, particularly in larger breweries.
If it is not practical for you to attend professional training courses, you might want to begin working for a brewery as a delivery driver or assembly line worker, or part of the waitstaff at a local brew pub. Like most companies, breweries often try to hire from within, and may offer brewing apprenticeships. It may not sound illustrious, but getting a foot in the door could provide the means to making crucial connections, gaining hands-on experience, and ascending the ladder toward eventual brewmastering.
An alternate route is to become a professional home brewer. It is legal in many regions to brew beer for consumption straight out of your home. Becoming a self-established brewmaster is no easy road, but there are advantages to this route.
In a microbrewing operation, you often have more freedom to experiment with craft beers, which combine the malted barley, yeast, and hops with imaginative blends of flavors and ingredients. These craft brews compete well with larger breweries that stick purely to traditional ales and lagers. There are stores that provide tools for brewing, bottling, and kegging beer to help you brew at home. Success stories abound of start-up breweries initially run out of a brewer's basement. Before embarking on such an endeavor, you should make sure you are in compliance with local beer codes and licenses.
AS FEATURED ON:
AS FEATURED ON:

Hops, which are used to make beer.

By: volff

Beer.

By: Marius Graf

A stout, a brown ale, and a pale lager.

By: Greg Peverill-Conti

Malt extract is known for its use in brewing beer.

By: Steve Lovegrove

An aspiring brewmaster might start out by working at a brewpub or microbrewery.