How do I Become a Bill Poster?
To become a bill poster, you typically do not need much in the way of specialized education or extensive training. As technology advances and billboards become more and more complicated or digitized, this may change and more training could be required to be ready for such advances. Most basic bill posting is done on a fairly small scale and you may look for advertising agencies that hire bill posters, or you may need to work freelance and hire your services out to other companies. One of the best steps you can take to become a bill poster is to contact other bill posters in your area and talk to them about who they work for or opportunities for you to work with them.
Bill posters, sometimes also called billposters, bill pasters, or bill stickers, are people who post bulletins, posters, and billboards as advertisements for other companies. At the simplest level this activity is performed by a bill poster who posts small advertisements such as posters, fliers, leaflets, and other similarly sized items. These types of advertisements can often be seen in community centers, at shopping locations, and around college and university campuses. To become a bill poster working in this type of field, you simply need a willingness to be outside and on your feet for extended time and have the physical strength and ability to post these types of advertisements.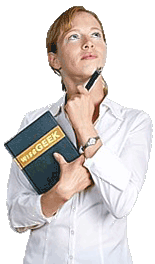 If you wish to become a bill poster who works on billboards, however, then you may need to receive some training from someone already working in the field. Billboard companies hire bill posters to post, maintain, and replace advertisements on large billboards along highways and throughout commercial centers around the world. For this type of work, you will need the ability to function at fairly great heights and some training. This training can be provided by a bill posting company you work for or from another freelance bill poster that you work with.
Technology has changed certain aspects of bill posting and to become a bill poster you may want to gain an edge on your competition and start learning about electronics and computers as they are used in modern billboards. Digital billboards allow easier changes to billboard images, and though they can be expensive, they can also make the process of advertising simpler and more accessible. To ensure that you are not replaced by a computer, you may want to consider technical training to learn how to work on technologically advanced types of advertisements.
AS FEATURED ON:
AS FEATURED ON:

Woman holding a book