How do I Become a Basketball Official?
A basketball official is a person who enforces the rules at basketball games. The requirements for a person who wants to become a basketball official may depend on where he wants to work. If he wants to work at a recreational center or in a youth league, a person who wants to work as a basketball official may only need knowledge of the game and a little training. If a person wants to officiate for a middle or high school or even on a professional level, however, he may have to seek certification, which may require him to pass an exam or series of exams.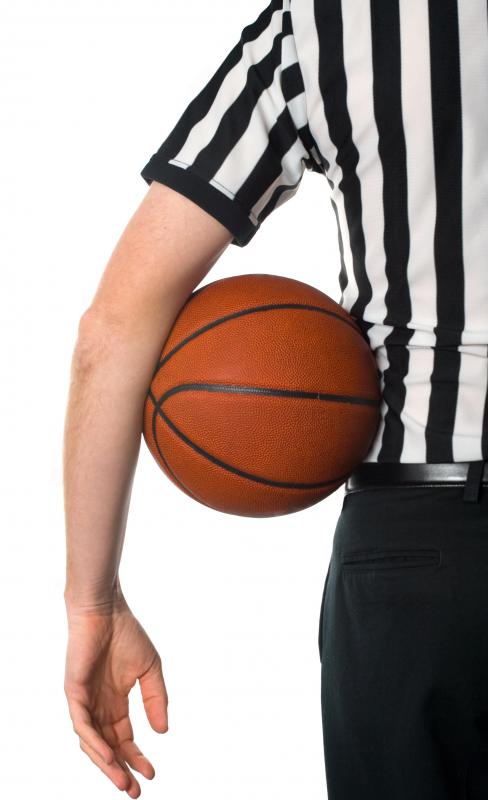 Basketball officials make sure the game is played and scored according to the rules. These officials are expected to enforce the rules fairly, without expressing any bias toward either team or any of the players. They are also expected to be calm, rational, and firm as they keep the game on track. Basketball officials have the task of deciding whether violations and fouls have occurred as well as deciding whether a score is valid. They may also have to penalize players when they exhibit poor conduct during the game.
A person who wants to become a basketball official for a recreational center, camp, youth league, or similar organizations may secure this job without any prior training. Often, those interested in these positions must simply have knowledge of the game, learn the rules, and learn the hand signals used in basketball officiating. Sometimes a person who wants to officiate at this level may have to attend an orientation or a training session or two, but this type of preparation is generally low key.
In many places, a person who wants to become a basketball official for a middle school or high school may face stricter requirements. The requirements vary from place to place, but these officials may need experience and have to participate in some sort of training. In some cases, a person who wants to officiate for a school, especially at the high school level, will have to pass tests, becoming certified as a basketball official.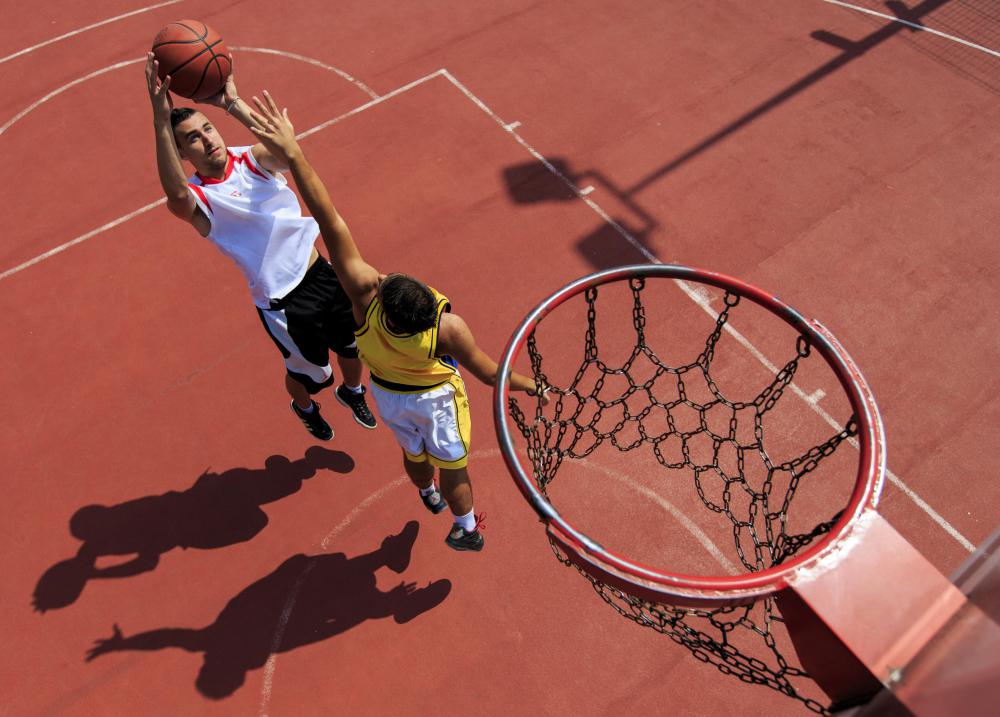 An individual who wants to become a basketball official at a college or professional level typically needs even more preparation. Often, officials at this level are expected to have a good deal of knowledge of the game as well as years of officiating experience. In many cases, a person interested in this job may have to pass tests and earn certifications. He may also have to attend training camps or clinics. Often this training includes officiating in practice games and in-classroom lessons.
By: Pavel Losevsky

High school basketball coaches are usually volunteers.

By: Jeff Wilson

Requirements for being a basketball official depend on the level of play.

By: vj

Basketball officials may blow a whistle to indicate violations of game rules.

By: Innovated Captures

A basketball official may use hand signals to indicate a ruling.

By: Goran Bogicevic

Local basketball referees may officiate at various levels, from youth pickup games to college competitions.