How Do I Avoid Airline Baggage Charges?
Many airlines responded to the 2007-2008 financial crisis by introducing fees for previously complimentary services, such as checked baggage. For a family traveling together, airline baggage charges can quickly add hundreds of dollars to any flight. Smart packing, participation in airline clubs, and a few extra tricks can help reduce airline baggage charges for many people.
The best way to avoid airline baggage charges is to avoid checked bags altogether. Many airlines allow people to bring one small piece of carry-on luggage and a personal bag, such as a purse, onto an airline. Finding out if there's a laundromat anywhere near the final destination is a good excuse to cut down on the amount of clothing needed. Try to bring just one dressy outfit that can be worn on multiple occasions, and basics that can be easily re-washed, such as jeans and t-shirts. Wear bulky items, such as overcoats and high boots, on the plane if possible, and invest in a large tote bag to bring on-board.
If it's impossible to avoid some checked luggage, consider buying one or two large pieces of luggage and having family members share them. For a family of four, two large pieces of luggage instead of four smaller individual ones can mean a savings of 50% on airline baggage charges. Be wary, however, as most airlines charge an additional fee for bags over a certain weight limit. While using big luggage can cut down on the total amount of checked bags, it still helps to pack light.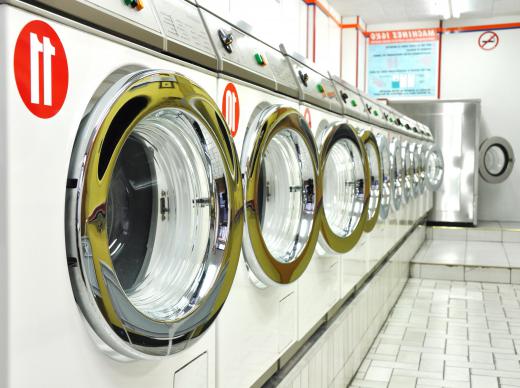 Airline baggage charges may be reduced or waived for participants in frequent flier clubs. For travelers who log a lot of miles, this can help cut down on costs over repeated flights. Flying business or first class generally also brings an automatic waiver on some checked bag fees, but the price differential between tickets usually far exceeds the potential savings.
Security regulations often call for large containers of liquids, such as full-size shampoo bottles, to be placed in checked bags. Many drugstores and discount stores carry miniature bottles that are below regulation sizes, so that mini-versions of all toiletries can be packed right into carry-on luggage. Additionally, it's often easy find a drugstore at the destination and look for travel-size versions of toiletries, rather than packing them at all. Be sure to label all repackaged toiletries with permanent marker, in order to avoid getting a mouthful of shower gel instead of mouthwash.
Buying souvenirs at a destination can lead to unexpected airline baggage fees on the way home. Travelers may want to inquire about shipping rates when making souvenir purchases, or simply ship goods from a nearby post office. It's not unusual for tourist-centric shops to have easy and inexpensive shipping programs to ensure that goods get back home without relying on limited luggage space.
AS FEATURED ON:
AS FEATURED ON:

By: pzRomashka

Label toiletries with a permanent marker.

By: dutourdumonde

Using a laundromat upon arrival can help keep clothing needs to a minimum.

By: mimagephotos

Packing light in order to avoid checking one's luggage is a good way to avoid baggage charges.

By: varandah

Airlines often charge to store luggage in the cargo hold of a plane.

By: iroto123

Travelers should double check to make sure toiletries meet airline requirements prior to going to the airport.