How do I Arrange an SSI Direct Deposit? (with picture)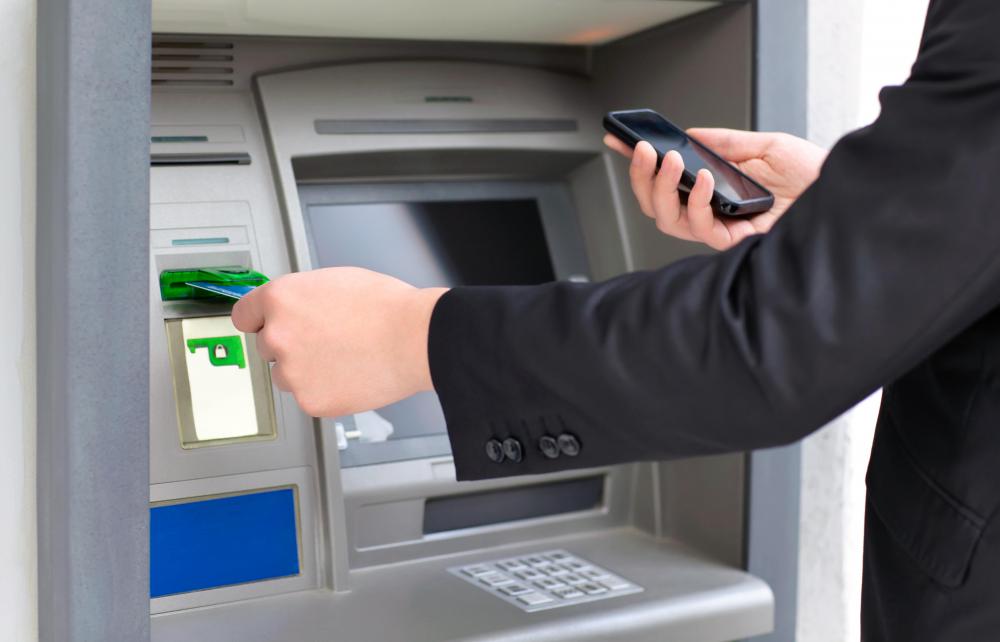 Arranging for a supplemental security income (SSI) direct deposit can be a convenient way to receive benefits. Receiving SSI benefits through direct deposit simply requires that eligible individuals are current recipients of SSI benefits and have a valid bank account. For those who already receive benefits through paper checks sent by mail, the process of changing to a direct deposit can be completed by calling a Social Security office, by changing the recipient's SSI account status online via the SSI Website, or by completing a change form and delivering it to a local Social Security office. Individuals beginning the process of applying for SSI benefits need to indicate their interest in receiving benefits through an SSI direct deposit on their application.
Relevant personal information, such as social security number, will likely be necessary when calling a Social Security office to set up or change benefits. Verification of such information is generally required before a Social Security officer can change the status of benefits delivery to an SSI direct deposit. Bank account information, including account number and routing number, will also be required to set up an SSI direct deposit. A routing number is generally a nine digit number used to identify a bank and, more specifically, the branch location. Social Security officers will use this information to ensure that SSI automated payments are accurately deposited into the correct bank account.
SSI benefits recipients can also visit the SSI Website to change benefits delivery to direct deposit. This can generally be completed without speaking to an SSI representative. After information is updated through the recipient's account on the Website, a confirmation of the change will be sent to the recipient's address. This confirmation may also provide the date that the first direct deposit will occur.
A paper form requesting a change in SSI benefits delivery is also generally available to recipients, and can be acquired through the SSI Website or a local Social Security office. This is an option for those who do not have Internet access, or for individuals who prefer face to face interaction with Social Security personnel. These representatives are generally available to answer recipients' questions. Completed forms can be sent by mail or delivered personally to a local Social Security office. As with any form of change in SSI benefits delivery, relevant personal and bank account information will be required to set up an SSI direct deposit via paper form.
A mobile phone app might let someone know that money has been deposited in their account.