How do I Access Car Accident Reports?
There are a number of ways to access car accident reports, and the applicable method will vary by state or region. In many areas, the police officer will provide a car accident report at the scene of the accident, while other situations will instead result in the officer issuing a case number to the involved parties when additional research is required. A copy of the incident report is normally available at the police station within two days of the accident, and in some situations, a signature will be required to obtain the report. Cases involving injury sometimes make obtaining car accident reports difficult, and in these situations, the insurance company, an attorney, or even a relative can retrieve the report in place of any of the involved parties. Some departments even make car accident reports available online for a charge.
When visiting the police department to obtain car accident reports, the clerk will require several pieces of information. The case number is the main way to access the report, but the officer may also request the date and time of the accident, the name of the parties involved, and the approximate location in which the accident took place. Most municipalities allow the officers at least 48 hours to prepare the incident report, but if there are questionable conditions related to the accident, it may take much longer to process. For example, if there were multiple injuries or conflicting information on how the accident actually occurred, it may take detectives several weeks to make a final decision as to who was at fault.
Many departments would prefer citizens to call ahead to verify that the car accident report has been completed, and in some situations, the statement may only be available to the actual parties involved. Other times, some of the information may be marked out if the detective feels that keeping it confidential would be beneficial to the case, and the same process occurs when privacy or civil rights are in question. If a minor is involved in an accident, for example, his personal information is withheld from the public. To obtain the full information on a car accident report in these situations, it often requires a court order signed by a judge.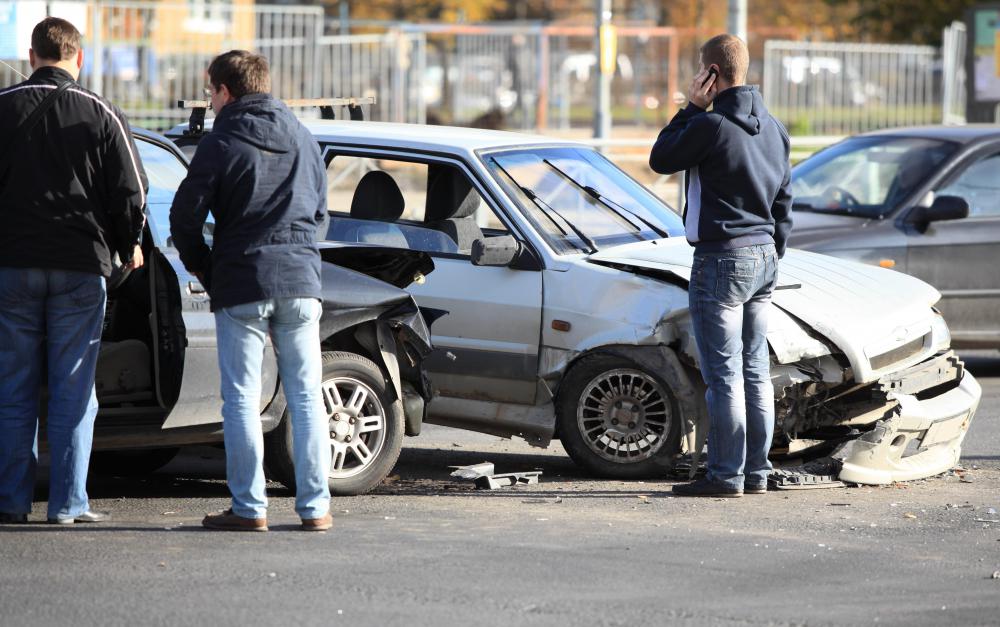 If consumers are having trouble obtaining car accident reports from legal authorities, it may require intervention by the insurance company or a legal representative. An officer may not be at liberty to say, for example, that one of the parties involved in the accident is suspected of a criminal violation during the course of the accident, but a lawyer would be able to access this information. If repetitive requests for car accident reports are ignored, the attorney will normally contact that department's internal affairs unit to request an investigation.