How can I Utilize Under Bed Storage?
If you're looking for a place to store things, don't forget under bed storage. Many people have beds that are raised off the floor, giving about a foot or more of usable but unseen storage. Some people even have captain's beds that have drawers already available for use. If your bed doesn't have drawers, you'll have to give a bit more thought as to how to organize anything you put under the bed.
There are under bed storage "systems" which can maximize your storage potential. These tend to be pricey, and you can accomplish what you need for less. You can purchase lots of plastic tubs that will easily fit under beds, and if you want to move these with greater ease, you can purchase casters or rollers to attach to the bottom. Alternately you can buy plastic tubs on casters, or add casters to old drawers or simple wooden boxes.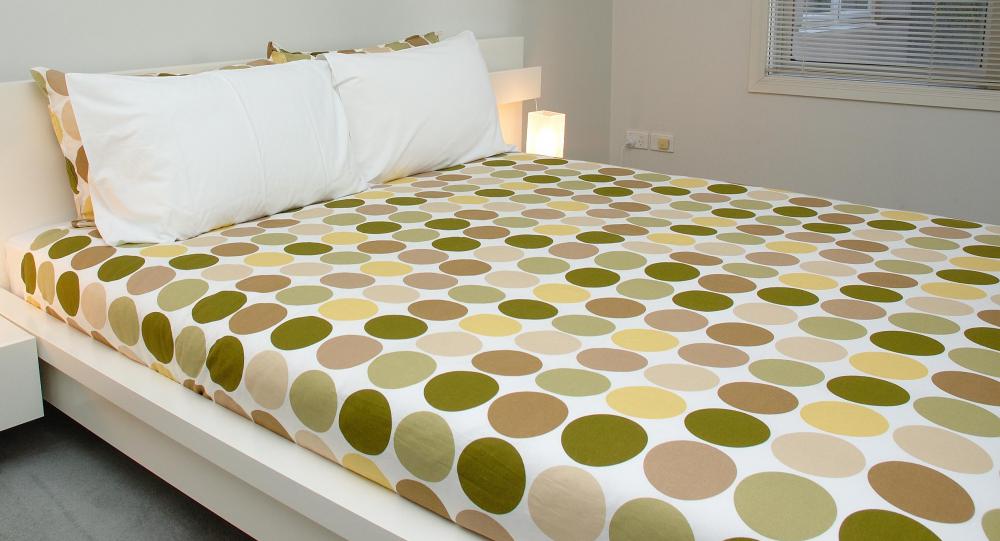 Many items are ideal for under bed storage. Seasonal items like Christmas ornaments can be packed away for the year. Shoes you don't wear often, linens for your bed, or seasonal clothing are all terrific things to store underneath a bed.
If you do store any type of fabrics or things like stuffed animals, you should make sure that boxes containing these are sealed. Extra fabric in under bed storage can translate to more potential for dust mites. Also, things you typically don't use for a long time, like sweaters, could become moth attractors.
As you're planning out what to place in under bed storage, consider those items that you'll need access to regularly. Place items that you want to be able to access quickly near the sides of the bed. If you have stacked boxes in under bed storage, keep those items you want accessible on top instead of at the bottom of the stack. Especially with large beds like queens and kings, consider the middle of the bed as storage for items you seldom use, since these will be hardest to reach.
In kid's rooms, under bed storage can be ideal for storing toy sets. Wooden trains, building sets, and collections of play figures are easily stored in large plastic boxes. One advantage to this is it allows you to keep collections of toys together in a designated box. Once playtime is done, kids can place toys back in the appropriate box and slide the box back under the bed. Casters on boxes do help make this sliding process easier for little kids.