How can I Teach my Child Good Table Manners? (with pictures)
One universal fear among parents is that their children will behave so badly in a restaurant or at a dinner party that their only recourse is a hasty exit. A child's table manners are often seen as a social litmus test of parental etiquette training, and no one wants to come up short on that score. There are several ways parents can teach their children proper table manners and dining etiquette, although there may be a temporary disconnect between theory and practice until the children become more mature and self-aware.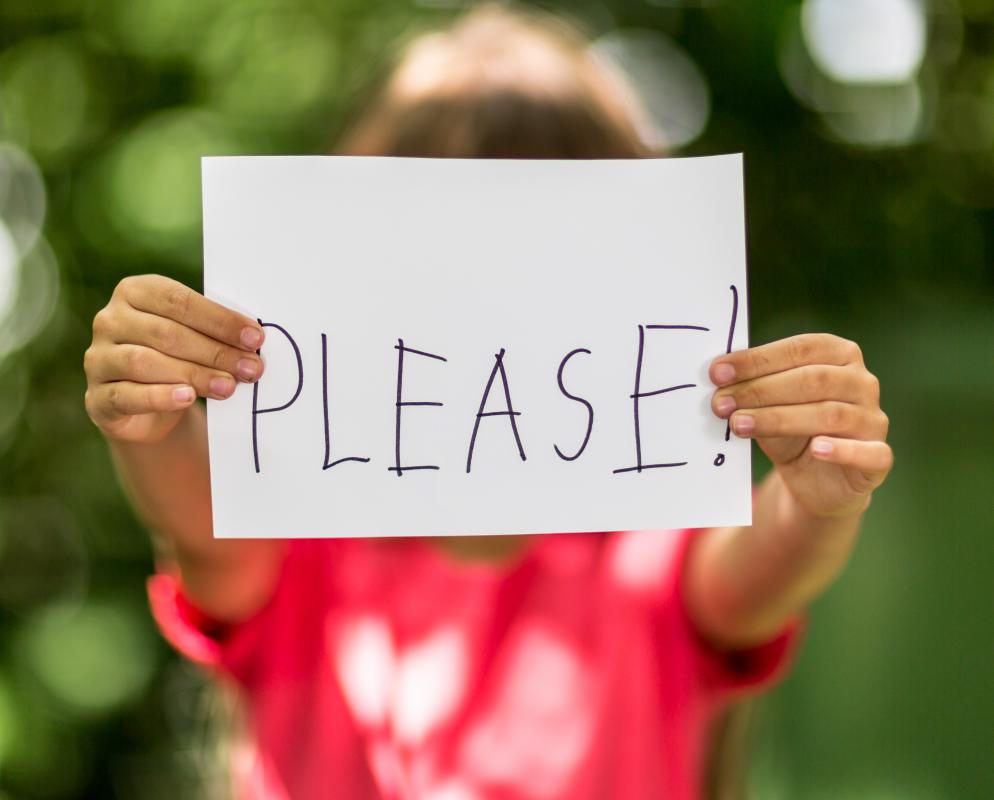 One of the best ways to teach proper table manners is to lead by example. Even the youngest children in a family can be exceptional mimics, and they will copy their parents' behavior to the letter. While informal dining at home doesn't always require the same table manners as a full service restaurant, parents should maintain a certain consistency in their own dining behavior. Certain meals can be designated as more formal than others, so children will know what would be expected of them. A parent could say the family will be eating like they were at a family reunion at Grandma's house, for example.
For such training opportunities, the dining table should be set in a formal arrangement, complete with water glasses, beverage glasses, cloth napkins, silverware and real dinner plates. Foods should have appropriate serving tools, and should be served communally to encourage children to serve themselves appropriate portions and to ask politely for second servings. Again, parents should lead by example, passing the various entrees and side dishes, or serving portions to smaller children. Older children should be encouraged to ask for refills of their beverages or to request the passing of a particular dish for seconds. Reaching over others' plates or other bad table manners should be discouraged.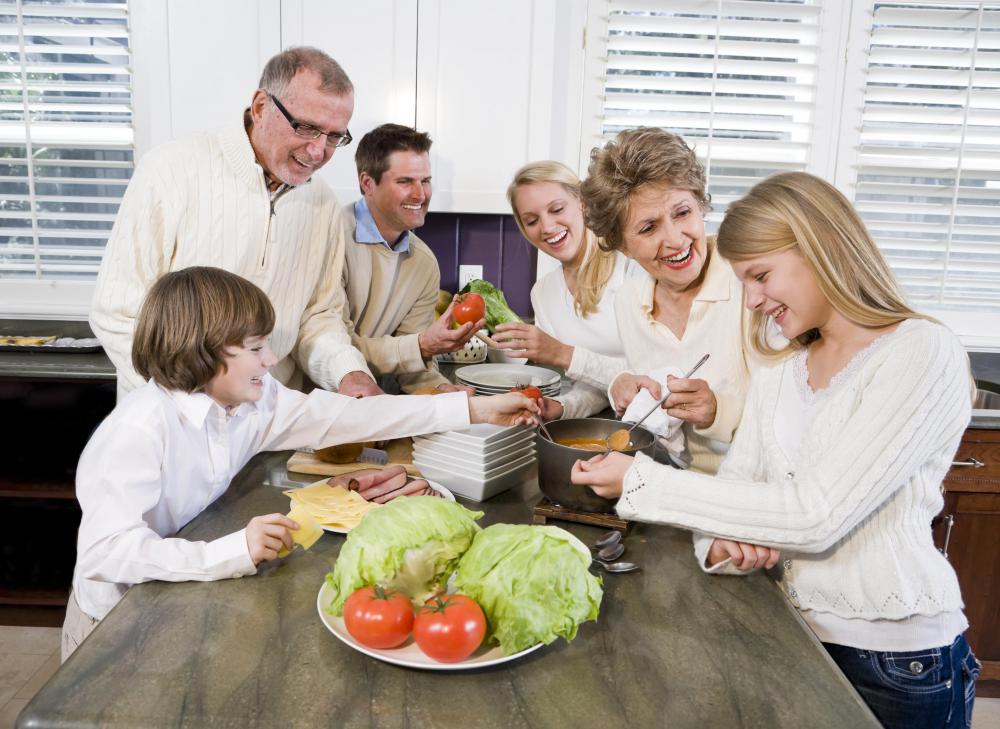 Children also respond well to role-play, so a parent may want to hold a special tea party or formal dinner with dolls as special guests. A young child can learn to host a dinner party or to become an exceptionally polite guest. Older children may want to play the role for real during an actual family dinner. They can learn how to set up a formal place setting, serve their guests, clear the table and other hosting skills. While seated at the table, parents can observe how their children behave and correct them in private.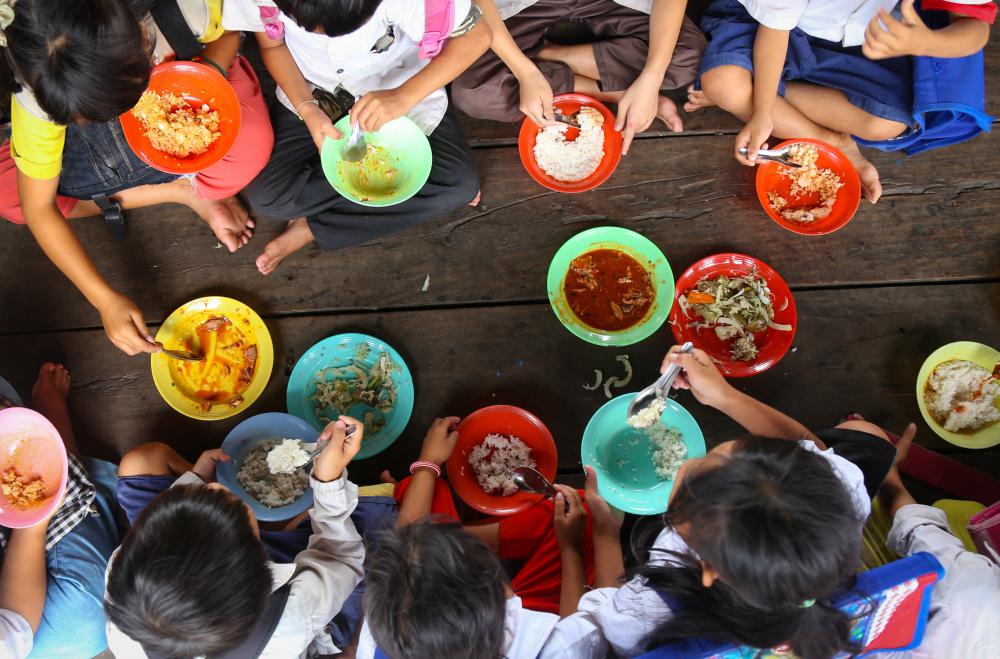 There are also books and videos available which teach children basic dining etiquette and table manners. These educational materials can be used to supplement real life training in real time situations. If a child does act up in a public restaurant, a parent should not hesitate to correct him or her as soon as possible. Going to a restaurant or formal dinner event can cause some children to become overexcited and overwhelmed, so they may not even be aware of how inappropriate their behavior is. A brief reprimand should be sufficient to help a child refocus his or her energy.
As children become more familiar with their surroundings and gain a better understanding of what's expected of them, they should improve their table manners over time. Some children learn to behave themselves at the dinner table at an early age, while others still feel compelled to embarrass their parents well into adolescence. All a parent can do is remain consistent with etiquette training and praise their children whenever they behave responsibly.
Real silverware should be used when teaching your child table manners.

Manners involve saying "please" and "thank you".

Parents may practice table manners with children at home prior to taking them out to a restaurant.

Ensuring all adults in the house demonstrate good table manners will give children an example to follow.

Allowing children to hold dinner parties with their friends can provide a good opportunity for them to practice proper table manners.

Teaching children not to laugh or talk with their mouth full is a common table manner.

An important table manner to teach children is to cover their mouth when the cough.