How can I Prepare to Host Thanksgiving?
Planning to host Thanksgiving dinner for the first time is a rite of passage that many young American and Canadian families will likely experience. With careful planning, nearly anyone with decent cooking skills can pull off a delicious feast. Many experts say that the traditional Thanksgiving menu has evolved over the years since the first Thanksgiving at Plymouth Plantation, Massachusetts in 1621. Fortunately, in the United States, Thanksgiving takes place over a four day weekend, and in Canada, a three day weekend, which is plenty of time to recover from the efforts of planning and preparing an extensive Thanksgiving meal.
The guest list for a Thanksgiving dinner can include immediate family, extended family, or for those far from family, close friends or co-workers. Most importantly, the guest list should be made up of people one is thankful to have in one's life. The host should be sure to have adequate seating, table wear and place settings for the guests. Once the host has determined the guest list, he or she can proceed with planning the menu.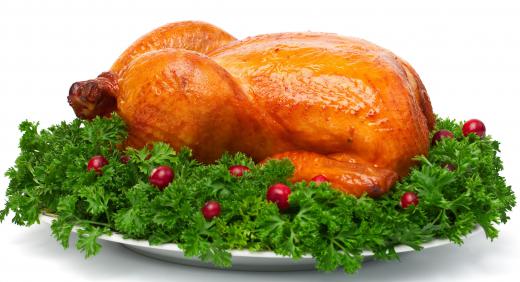 Homemaking expert Martha Stewart recommends choosing the menu for Thanksgiving in early November. For Canadians, late September may be early enough, as Thanksgiving takes place the second Monday of October. This may be good advice, as those waiting until the last minute may be overwhelmed by the hundreds of recipes and countless ways to prepare a turkey.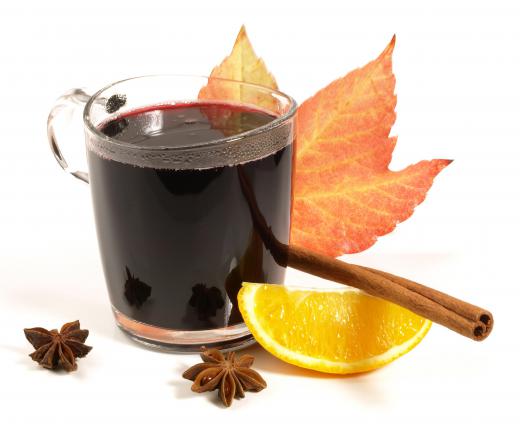 For the novice, preparation is key. A menu should be devised according to personal taste, cooking experience level, budget, and facilities. Take into account what is available as far as kitchen size, appliances, and so on. If only a microwave and toaster oven are available, or if one lives in a high-rise apartment, a deep-fried turkey is out of the question. For the most part, a traditional meal is difficult to produce with only one oven, as the turkey usually dominates that area, which makes planning ahead even more important.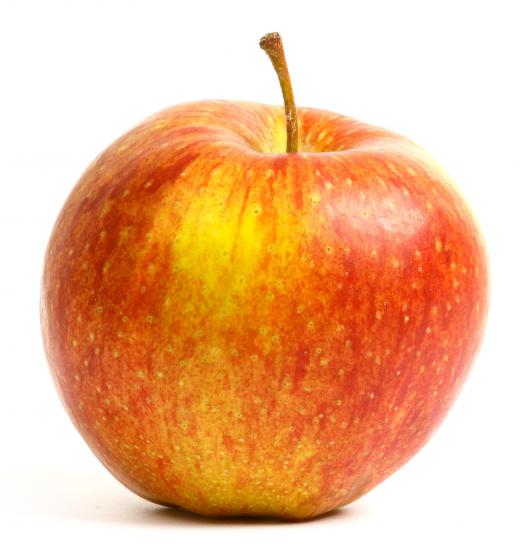 Regional food preferences will affect a Thanksgiving menu, but it's always fun to experiment with new recipes. The point of Thanksgiving is to serve what pleases the host and his or her guests. A traditional menu includes turkey, but ham or a roast is also acceptable. For a first timer, there are many resources to help one prepare a turkey, including the National Turkey Federation's website, which has tips on everything from purchasing to preparing a turkey, and the Butterball hotline, which staffs experienced cooks to answer questions.
Roasted, stuffed turkey is, of course, the most traditional method of preparation, but turkeys can be barbecued, grilled, or deep fried as well. There are recipes for beer can turkey, Asian deep-fried turkey, and Cajun deep-fried turkey. Fresh turkey should be ordered ahead of time, while one can pick up frozen turkeys several days before Thanksgiving. Be sure to allow enough time to defrost. Many chefs swear by the superior taste and juiciness of an organic or free-range turkey, although these tend to be more expensive.
Side dishes can be just as important as the main course. Usually, a potato or sweet potato dish is included, as well as a stuffing, or dressing as some call it. The stuffing can be cooked inside or out of the turkey, but be sure to follow directions to avoid potential food poisoning issues.
Green beans, mixed greens, and autumn vegetable mixes are all common Thanksgiving fare. One of the traditional standbys of Thanksgiving is cranberry sauce. Variations on the simple cranberry sauce include chunky apple cranberry sauce, cranberry orange sauce, and cranberry pear chutney. Some families forgo the formalities and prefer to plop the gelatinous sauce straight from the can onto a plate.
Dessert also depends on personal taste, as well as on the skill of the preparer. Of course, prepared pies are always available from the local supermarket or bakery, and if presented well, no one will be the wiser – just don't tell Martha. Apple, pumpkin, and pecan pies are all perennial favorites. Bread in the form of biscuits or rolls is also important. Beverages can be alcoholic or non-alcoholic — just be sure to include a choice for the guests.
A few days before Thanksgiving, set the turkey out to thaw, if frozen. The general rule of thumb is to allow 24 hours for every five pounds (about 2½ kg) in the refrigerator. Make sure that there is adequate time to do all of the shopping, so that it doesn't end up being a last minute dash. On the day of the feast, it's smart to devise an informal cooking schedule to help you stay on track. To eat dinner by 5:00 p.m., a 20-pound (9 kg) turkey should be stuffed and in the oven by 11:30 a.m.
Be sure to provide appetizers to keep hungry guests at bay, and make sure that there is entertainment, such as television or games. Once the meal is over, enlist help with the cleaning. Store the leftovers carefully, since Pumpkin Pie can make a lovely breakfast pastry, and part of the joy of Thanksgiving is indulging in leftovers!
AS FEATURED ON:
AS FEATURED ON:

By: Olga Nayashkova

A roast turkey.

By: ExQuisine

Many people enjoy serving mulled wine at Thanksgiving.

By: Thibault Renard

Apples are commonly associated with fall, and they are often enjoyed in Thanksgiving favorites like apple-cranberry sauce and apple pie.

By: Lisa F. Young

Pumpkin pie leftovers from Thanksgiving can be served as breakfast.

By: Pix by Marti

A Thanksgiving dinner guest list may include extended family.

By: Brent Hofacker

Asking each attendee to bring a specific side dish is a stress-free way to host Thanksgiving.

By: Betty Abrantes

Caviar with crème fraîche and basil is an elegant yet simple Thanksgiving appetizer.

By: Stephanie Frey

Turkey gravy is a Thanksgiving staple in many households.

By: anjelagr

Many Thanksgiving menus feature mashed potatoes in tandem with turkey gravy.