How can I Prepare to Host a Dinner Party?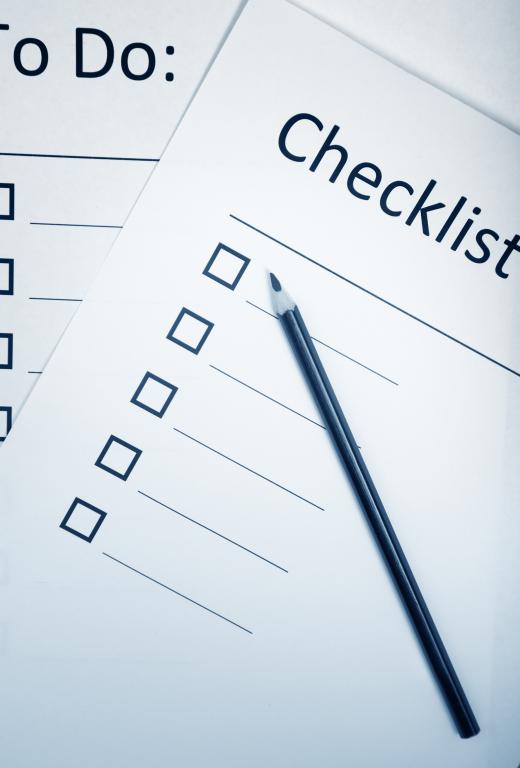 Though dinner parties can be loads of fun, many individuals find planning them quite frightening. However, the thought of hosting a dinner party doesn't have to make you break into a cold sweat. By planning well and taking a simple approach to your preparations, you can pull off a successful dinner party and enjoy yourself as well.
Preparing to host your dinner should begin with determining the reason for your dinner party and chooing a date. You may choose to center your dinner party on a specific holiday or occasion. However, you needn't have a special occasion in mind, as many dinner parties are given just for the fun of it. It is best to select a date for your dinner party that will allow you to prepare in a relaxed manner. It is often best to avoid traditional workdays, as they tend to be hectic for both the host and the guests.
Decide on a style or theme for your dinner party. For example, you may decide to have an informal dinner, an outdoor barbecue, or an elegant affair. Also, decide on the number of people you want to include. Some entertainment experts recommend starting with no more than six to eight guests if you are hosting your first dinner party or are a novice cook.
Once you've decided on a style, it is time to invite your guests. Depending on the level of formality you've chosen, you may choose to invite your guests by phone, e-mail, or regular mail. For an informal gathering, it is wise to give at least a few days' to a week's notice. For formal dinner parties, it is a good idea to mail invitations about a month in advance of your chosen date.
After you've finished with the invitations, you should start planning your menu. Consider appetizer, meal, beverage, and dessert options. Keep in mind that some of your guests may be allergic to certain food items. If you are able to learn about this in advance, you may want to exclude that particular food. If not, you may do well to prepare a few extra dishes without foods that frequently cause allergies, such as nuts. Likewise, unless you are certain that all of your guests are meat eaters, you may do well to prepare some vegetarian dishes as well.
Take some time and consider the decor for your dinner party, as well as the seating arrangement. Seat your guests to maximize comfort and allow for easy socializing. Create the type of mood you want with accessories, table settings, lighting, and music. If you are planning a large dinner party, you may consider hiring help or renting some of the supplies you need.
No matter what theme or size you choose for your dinner party, try to keep things as uncomplicated as possible throughout your preparations. Try to choose options that will make things as easy as possible for you, allowing you to enjoy your guests. Also, consider developing a checklist to make preparing to host your dinner party easier.


By: Arman Zhenikeyev

Dinner parties may be easier to host through use of a checklist.

By: pabijan

Coffee is typically served with dessert at a dinner party.

By: Brent Hofacker

Most dinner parties set out a salad bowl for guests.

By: Minerva Studio

Dinner parties may be arranged to celebrate a special event, like an anniversary.

By: Sébastien Maurer

Dinner parties expecting a lot of guests may bring in a catered buffet.

By: araraadt

When setting a formal table, it's best to use white linen tablecloths and napkins.

By: JJAVA

Appetizers may be served during a dinner party.

By: Gerald Bernard

Dinner parties might be costly depending on the number of guests who attend.

By: Monkey Business

A barbecue is ideal for an informal dinner party.

By: CandyBox Images

Dinner parties might be smaller affairs with just a few close friends.

By: tomas del amo

Dinner parties might be organized with a small group of friends.