How can I Organize my Life?
We all have different lifestyles and lives full of unique relationships and specific responsibilities, but feeling disorganized in terms of life balance is common to many of us. Family and work are usually the two most conflicting aspects of trying to live a balanced life style. We know we need to spend quality time with family, yet we also need to work to support our family and some of us need to work fairly long hours. Besides work and family, we also need to attend to areas of our life that relate to our health, household chores, friends and social activities and hobbies. It is possible to better organize the different parts of life by creating a time budget and simple system.
First, think about all of the "whos" and "whats" of your life such as the people you need and want to spend time with and what your work obligations are in terms of time commitments. Next, divide your remaining waking hours for everything else. Of course, your not going to be able to follow the time amounts you've set for each part of your life exactly, but doing this can help you better organize your time based on how you need and want to spend it. Be sure to allow some personal unscheduled time for you to pursue your personal interests, hobbies and goals and also time just to relax!
Once you've decided on the basic amount of time you want to spend on each part of your life, you can make a handy schedule for yourself to carry with you to remind yourself of how you've decided to organize your life. This can really come in handy when you're feeling disorganized and stressed out. You can change the time amounts and schedule any time you need to or want to.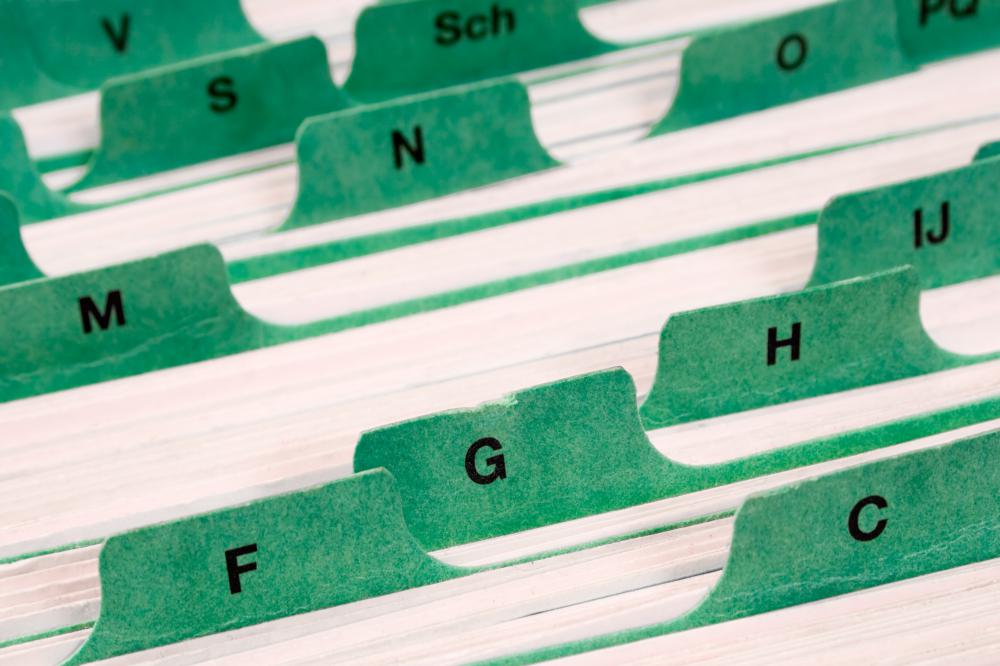 Paper clutter can still be a problem for many people even in this digital age. Any information that you need to keep in paper form, you can use file folders to organize. The folders can be color-coded as to colors you've assigned to each part of your life such as blue for work and green for finances. Then you can just file any receipts, coupons or other paper information in the appropriate folder for easy retrieval when you need it.
A man dusting.

Staying on top of everyday chores like laundry can help a person organize their life.

Putting dishes into a dishwasher instead of leaving them in a sink can help organize daily life.

File folders can help alleviate paper clutter.

Figure out who you want to spend time with and how you can better manage work commitments.