How can I Make Carrot Soup?
Carrot soup is a rich, flavorful soup which can be served hot or cold as a main dish or appetizer. There are a number of variations on carrot soup which include unique spices, other root vegetables, and cream. It is easy to make carrot soup at home, and cooks can make a large batch so that they have soup to freeze for later use. As is the case with many soups, following the recipe the first time yields a perfectly decent and tasty soup, but it is the small additions and variations added by each individual chef which make carrot soup unique.
Before we plunge into the recipe for a basic carrot soup, it can help to think about ingredients to add. Some cooks like to include other root vegetables such as yams and parsnips for additional flavor and texture, while others like their carrot soup with curry powder, coconut milk, and other more exotic additions. Most recipes for carrot soup include ginger, which complements the sweet flavor of carrots very well. Carrot soup also benefits from a garnish such as roasted pumpkin seeds, toasted shredded coconut, or simple parsley.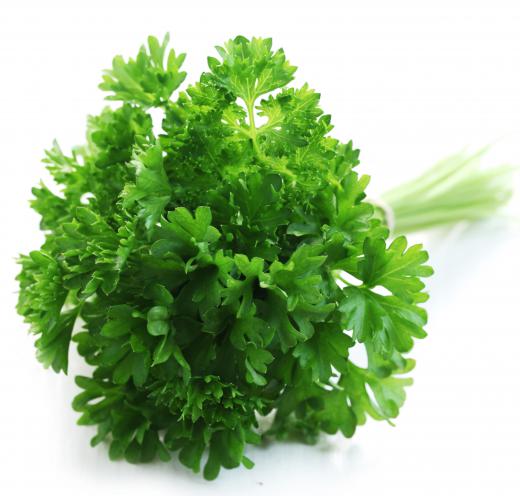 To make carrot soup, you will of course require carrots. There are two basic ways of preparing the carrots for carrot soup. One technique involves roasting carrots tossed with olive oil and salt for around an hour in a 375 degree Fahrenheit (191 degrees Celsius) oven, yielding soft, slightly caramelized carrots which can be added to the rest of the soup. Roasted carrots have a more complex and intense flavor, and some cooks prefer them. The carrots can also be sautéed with the other ingredients.
Start by sautéing vegetables and seasonings of choice in a sturdy stockpot over medium heat. Try using a mixture of butter and olive oil for a richer flavor. An excellent combination would include one sliced leek, two stalks of cubed celery, and a medium sized ginger root, grated. If a curry flavor is desired, add a small amount of curry powder to the sauté pan. Spices like nutmeg or cinnamon may also be added. If sautéing the carrots, cut up one pound of fresh carrots and cook them along with the other vegetables. Otherwise, roast a pound of carrots and have them ready to hand.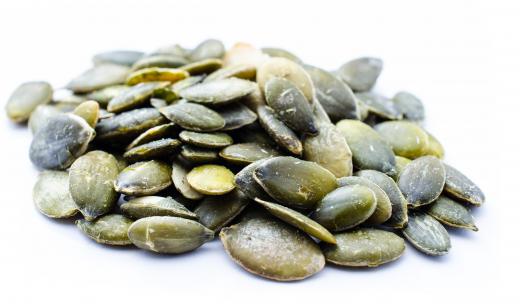 Sauté the vegetables for around 15 minutes, until golden brown and soft, before adding three and one half cups of stock. Simmer the soup for around half an hour, adding the carrots if they have been roasted separately. At the very end of the cooking process, add salt and pepper to taste. Puree the soup so that it will have an even texture, and add a dash of cream, if desired, to make cream of carrot soup. A vegan cream of carrot can be made with coconut or soy milk.
If you make carrot soup with the intention of serving it hot, be aware that the flavor only matures and gets better through sitting. Many cooks make carrot soup the night before a dinner party, to get it out of the way and to allow the flavor to mature. When needed, the soup can be heated, but take care not to boil it. Cold carrot soup also benefits from sitting, and it quite refreshing in the summer.


Carrots.

By: Thomas Francois

Nutmeg is often included in carrot soup.

By: Barbara Pheby

Parsley can be used to garnish carrot soup.

By: valery121283

Ginger is used in carrot soup to compliment the sweet flavor of carrots.

By: areif

Roasted pumpkin seeds make a good garnish for carrot soup.

By: andersphoto

Celery is an ingredient in carrot soup.

By: fkruger

A basic carrot soup can be made using three and a half cups of soup stock.