How can I Learn How to Cook?
There are many ways to learn how to cook, from early childhood kitchen experiments to adult-level gourmet cooking classes. Some of the best cooks learned from their parents and grandparents, while others practiced recipes from cookbooks or television shows. Home economic classes in high schools often emphasize cooking meals using staple ingredients. Vocational schools may also offer two-year programs in commercial cooking, complete with the real-world experience of running an actual cafeteria or restaurant.
Because learning how to cook is such a hands-on experience, perhaps the best method is one-on-one training. Find a talented relative or a willing family friend and ask him or her to share his or her cooking experiences with you. Many amateur cooks enjoy playing the role of instructor and also benefit from an extra pair of hands. Be willing to do a lot of mundane prep work or cleaning chores in exchange for free cooking lessons. Many family food traditions are handed down from grandparents and other relatives, so take the opportunity to learn these recipes.
Some find it easier to learn how to cook by total immersion, meaning an actual job in a commercial kitchen. Quite often a local restaurant will offer on-the-job training for those who are willing to put in long hours or take on other responsibilities. Filling short orders during a busy breakfast or lunch shift will definitely allow beginning cooks to learn how different foods are prepared and how important organization can be. Preparing the same dishes over and over again may seem tedious, but it will help cooks develop a sixth sense about proper cooking times and presentation.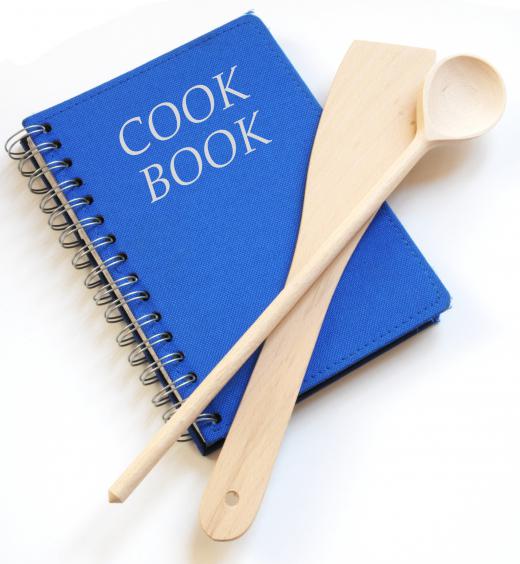 If your cooking goals include making appetizers for parties or a dessert for a covered dish dinner, quality cookbooks may be the best way to learn how to cook. Many modern cookbooks include explanations of cooking terms, plus step-by-step demonstrations of essential cooking methods such as braising and sautéing. Professional chefs may also appear in videos and DVDs which accompany these cookbooks. These audiovisual aids can be viewed over and over again before any cooking takes place. Cooking shows on TV have also become popular with beginning cooks. Many of these shows do take the time to explain the science behind cooking or the best kitchen tools to use for a particular recipe.
Those with some expendable income and a few hours to spare can enroll in adult cooking classes. Some continuing education programs offer one-day courses on specific themes such as cake decoration or microwave cooking, while others offer lengthier classes on gourmet cooking techniques or the business end of cooking. People who seek even more training in cooking can enroll in recognized food academies and culinary arts schools. After taking these courses and earning a certificate, many graduates go on to work as chefs in finer restaurants all over the world. Others use their new skills to teach others or start their own catering services. No matter what the reason, learning to cook is one of the most beneficial skills one could have as an adult.
Since experience is often the best teacher, any accomplished cook or professional chef will tell you that trial and error is necessary to learn how to cook. Don't be afraid to try to re-create a dish that you enjoyed in a restaurant or alter a recipe that you already have. Personal taste, local ingredients, and cultural background are all factors that contribute to the cooking style of any person--experiment and enjoy as you discover your own brand of cuisine!
AS FEATURED ON:
AS FEATURED ON:

A microwave can be a valuable cooking tool.

By: Vivian Seefeld

Many people learn to cook by following the directions in cookbooks.

By: goodluz

Cooking classes can teach the fundamentals of cooking and more.

By: WavebreakMediaMicro

Hands-on experience at a cafeteria is one way to learn to cook.

By: Daria Filiminova

Learning to cook involves becoming familiar with different appliances.

By: CandyBox Images

Some cherished recipes are handed down from generation to generation.