How can I Improve Heating Efficiency in my Home?
It's easy to get shocked with a big energy bill during the cold winter months. There are a number of steps that can be taken to help keep those costs down to improve heating efficiency. Although some steps may require the assistance of a contractor, many others can be done easily and quickly by any do-it-yourselfer.
Your home's heating, ventilation and cooling (HVAC) system is the most obvious place to start, since this is probably the largest power draw, and the greatest source of energy loss as well. Get your HVAC systems serviced regularly and change the filters on your heating unit. A dirty filter can dramatically decrease heating efficiency, yet it only costs a few dollars and takes only a few minutes to replace.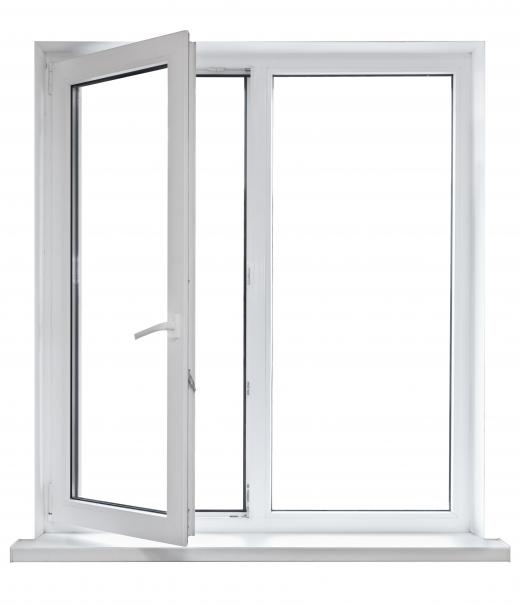 Sealing your duct system is also an easy way to save energy. A duct system that has leaks will take in unheated air and blow it into your home. Seal the leaks with duct mastic, instead of duct tape. The attic is also a common source of drafts, so you should make sure to seal the air spaces in the attic. Holes or tunnels for plumbing or wiring, if left open, may cause cold air to move inside the walls throughout the entire house.
A hot water heater is also a major consumer of energy, and many are inefficient. A tank-style hot water heater should be wrapped if it is an unheated area of the house. Tankless, on-demand hot water heaters may improve heating efficiency, since they do not have to constantly heat a large tank of water.
Windows are another obvious source of heat loss. Ideally, windows should be positioned so as to let in the sun. Double paned windows also work very efficiently, both in winter and summer. Make sure they windows are tightly sealed, and of course, weather-stripping should always be used in the cool months to seal any open spaces that exist around windows or doors.
If you are building a new house, some design elements may also be considered, such as landscaping. Strategically placed trees may help save hundreds of dollars in heating and cooling costs. Motion detectors both outside and inside can also cut costs by automatically shutting off lights when nobody is around. In addition to motion detectors, other electronic control systems can save energy, such as programmable timers and sensors that automatically shut off other electric devices when not in use.
Strategic placement and design, routine maintenance, and a few simple do-it-yourself steps can make a big difference and save hundreds of dollars a year on energy.


By: stocksolutions

Double-glazed windows help keep homes warm.

By: antiksu

New window framing and glazing materials can keep a home warmer.

By: EuToch

Insulating the water heater can help improve energy efficiency.

By: Le Do

Replacing older air conditioning and heating units with newer, energy efficient models can help reduce energy consumption.