How can I Give a Hot Stone Massage?
Hot stone massages, also known as warm stone massages, are extremely relaxing for most people. These massages have become popular at high-end health clubs and many day spas. Even if you are not a massage therapist, learning the basics of how to administer a hot stone massage can be a wonderful treat for those you love.
A hot stone massage obviously involves hot stones. Most people use basalt stones, although other types of stones can also be used. You can hunt for your own stones in a riverbed or buy them from a massage supply company. You want smooth stones of various sizes, with no sharp corners or rough spots. The other materials you will need for this type of massage include a roasting pan or Crock-Pot®, massage oil or baby oil, towels, and a slotted spoon or tongs.
Before your first hot stone massage, you must "season" the stones. This just involves coating them in oil — usually baby oil or massage oil. Next, you must heat the stones. To accomplish this, place the stones in your Crock-Pot® or roasting pan, cover them with water, and heat the water. When the stones are warm, remove them from the water, carefully, with your tongs or slotted spoon, and dry them off with a towel.
When giving a hot stone massage, you must be very careful that the stones are not too hot. Large stones will hold heat longer than small stones, so be safe and test the stones on your own skin before placing them on someone else. If the stones are too warm, you can lay a sheet or towel between the person's skin and the hot stones.
Place the stones carefully on the back of the person receiving a hot stone massage. Put the larger stones on the areas with larger muscles; the scapular area and the lower back on both sides of the spine. If the massage recipient has her palms facing up, you can place a medium warm stone in each of her hands. Place small stones between the fingers and toes. Use the rest of the stones as directed by the person receiving the massage — as different areas of the body will be more or less tense in different people.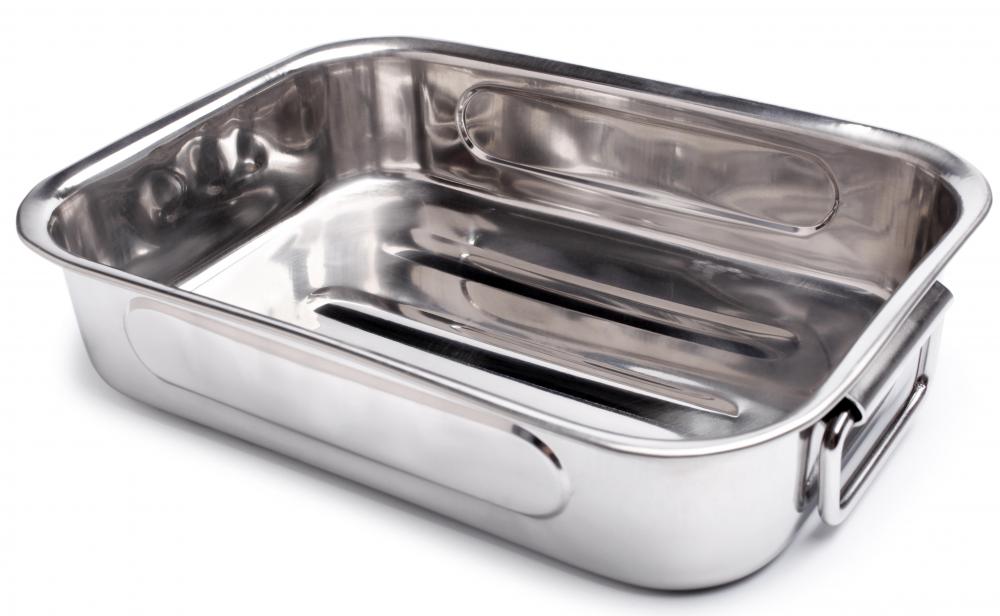 If you know how to perform massage, you can now remove the warm stones one at a time, and massage the area. If you are not skilled in massage, you can very lightly run the warm stones along the person's skin. He may want the stones to be run very gently along the soles of his feet, his arms, or the back of his neck. Remember to follow his direction and be very gentle.
As you perform a hot stone massage, the stones will begin to lose heat. Replace them as needed with other stones that have been heating. When you are finished with the massage, wash the stones and store them so that they are ready for their next use.
Hot stone massages have become popular at high-end health clubs and day spas.

A hot stone massage involves the use of hot stones, most often basalt stones.

Baby oil is often used during a hot stone massage.

Hot stones can be heated up in a roasting pan filled water.

A hot stone massage may help relieve pain in a specific area of the body.