How can I Become an Animal Trainer?
An animal trainer works with different types of animals to train them for certain functions. Some work as horse trainers, breaking in young horses to be ridden; some work with seeing eye dogs and other animals that help people with disabilities; some train dogs to work for law enforcement agencies or as protection for private citizens; some work with animals at theme parks and zoos; and some train house pets to behave with manners and follow owner rules in the home. Whichever area is chosen, the first requirement for an animal trainer is a love and respect for all animals.
The next requirement for an animal trainer is, of course, training skills. These can be acquired a number of ways. The three most common animals that are trained are horses, dogs, and marine animals. An animal trainer who works with marine animals will have to undertake the greatest amount of schooling and education. To work for an aquatic theme park or zoo, a bachelor's degree in marine biology, animal science, or a similar major is usually required. It's a good idea to look for programs with internships, or to volunteer at zoos and animal parks to gain experience.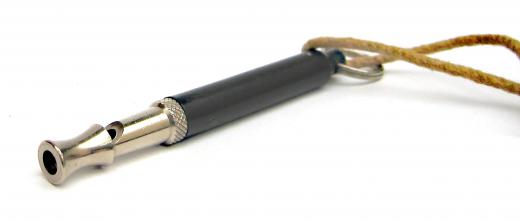 Horse training is often learned while working on ranches or farms. For those who are interested in the field but don't have any experience, a good first step is an entry level position cleaning stalls, grooming, and taking care of equipment. It's important to learn every aspect of horse management, and trainers are more likely to take on a novice who has proven a devotion for the field of horse training. If no jobs are available, volunteer at stables and therapeutic riding centers. Observe the trainers and do as much self-educating as possible.
Dog training is a booming business and there are many "K9 academies" and training courses advertised, but they should be approached with caution. Learn about dog training techniques and the care of dogs before enrolling in a training school. Attend training seminars to get a feel for the methods of training that feel right, and avoid any schools that use abusive treatments and rough handling to control the dogs. The public library is full of books on dog training.
An animal trainer can also get a foot in the door by taking courses on the care of animals. Many veterinary technician programs are offered at community colleges and private institutions that provide an excellent introduction to the world of pet care. Graduates can work for veterinarians or use the education and experience to break into a job at an animal training company.
AS FEATURED ON:
AS FEATURED ON:

By: Edsweb

Some animal trainers use ultrasonic whistles.

By: Boris Djuranovic

Some animals trainers work with seeing eye dogs.

By: Mikhail Kondrashov

An animal trainer may work with horses.

By: Jeroen van den Broek

An animal trainer may help correct a dog's destructive chewing habits.

By: jamdesign

Animal trainers may work with different types of birds.