Do I Need to Take a Multivitamin?
Until recently, many doctors recommended the multivitamin only to women who were planning to get pregnant, or to those whose diets appeared to lack sufficient variation. Now many doctors recommend that taking a multivitamin is good insurance for all patients. Certain vitamins have been indicated in numerous beneficial health effects. For example, B vitamins may help control mood instability during menstrual periods, and vitamin D tends to be helpful to the many people who don't get enough daily sun.
However, if one does not eat a healthy, balanced diet, like the one proposed in the US Food pyramid, a multivitamin provides a poor substitute. In other words, taking a multivitamin is not a license to skip your fruits, veggies and grains. Many doctors believe that a daily multivitamin should be part of a healthy diet, not a substitute for it.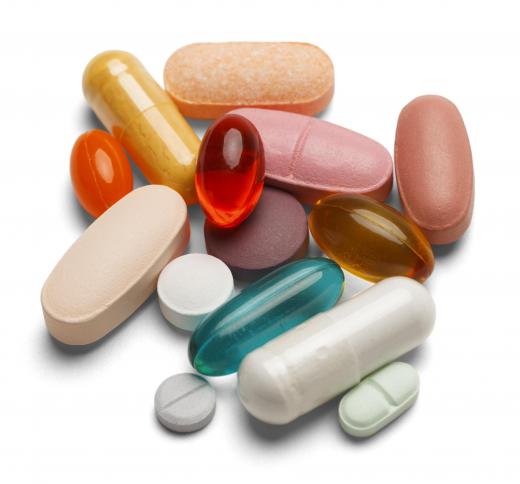 Many multivitamins, especially those purchased in health food stores, significantly exceed the recommend daily amounts of certain vitamins. This can be unhealthy. Extra doses of vitamins do not confer extra benefits, and in fact may be harmful. This is particularly the case with vitamin A, and with iron. Pregnant mothers, who take too much vitamin A, especially from an animal source, risk birth defects in their children.
However, pregnant mothers who do not take enough folic acid, prior to conceiving, also risk birth defects in their children. Thus a balance needs to be maintained. The trouble with many health food store varieties of vitamins is that high doses of certain vitamins are present.
For a while it seemed that some vitamins, like vitamin C, might actually quickly end the common cold. This has been studied in great depth, and been found to be untrue. High doses of vitamin C tend not to stop the common cold. However, normal doses of vitamin C may help promote slightly greater immunity, and greater absorption of iron.
Because of the "high dose" mentality of many multivitamins, most doctors recommend more common and less expensive variants of the multivitamin that are readily obtainable at drug and grocery stores. Brands like Centrum, or even generic brands seem to provide just enough vitamins without over-dosing.
Along with multivitamin supplementation for adults, some also recommend children receive a child's multivitamin. This may be a good idea especially for the picky eater. If you have a child who lives on peanut butter and jelly or grilled cheese sandwiches, many important vitamins may be lacking from the diet. While kids should be gently encouraged to try other foods, a multivitamin may help provide a little extra nutrition insurance. However, be sure that the multivitamin used is one specifically for children.
The multivitamin also contains some minerals, like calcium and iron. Often doctors recommend calcium supplementation separate from the multivitamin, since iron interferes with the absorption of calcium. If you take calcium separately, this should be done at a different time of the day, than when one takes the multivitamin. In this way one reaps more of the benefits of added calcium to the diet.
AS FEATURED ON:
AS FEATURED ON:

By: pixelrobot

Taking a multivitamin can provide numerous health benefits.

By: diego cervo

Multivitamins are readily obtainable at drug and grocery stores.

By: BlueOrange Studio

A child may have less need for certain vitamins than an adult or senior citizen does.

By: photophonie

A multivitamin might help a child who is a picky eater get the nutrients they need.

By: apichai

Many multivitamins significantly exceed the recommended daily amounts of certain vitamins.

By: Natalya Glinskaya

By spending 30 minutes in the sun, a person's body can make the equivalent of 10,000 international units of vitamin D, reducing the need for supplementing the vitamin.

By: Syda Productions

Taking multivitamin pills may help promote clear skin.