Can I Use Vitamin E for Stretch Marks? (with pictures)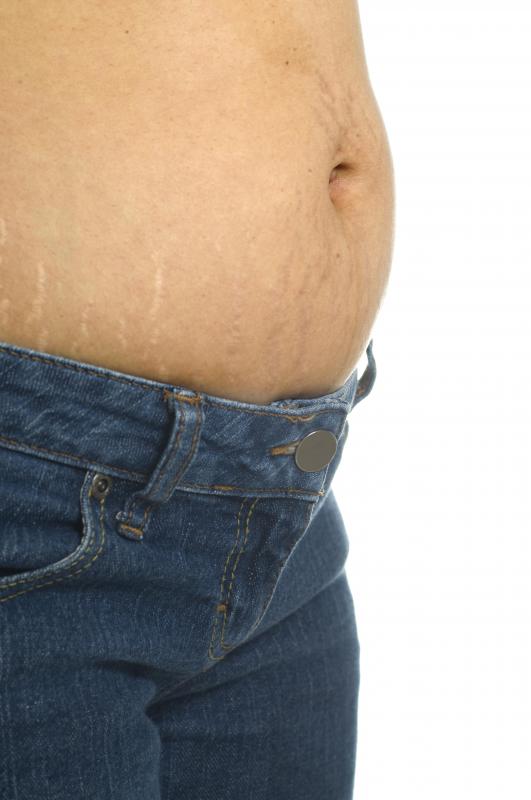 Stretch marks can be the result of a number of different activities and stresses on the body. Pregnancy is a common cause of these marks in women. Weight gain or weight loss may also cause stretch marks for either men or women. Some find these deep tissue tears embarrassing and seek to get rid of them with vitamin E. Vitamin E is often touted as one of the best stretch mark removal remedies because it is relatively gentle and works on most skin types.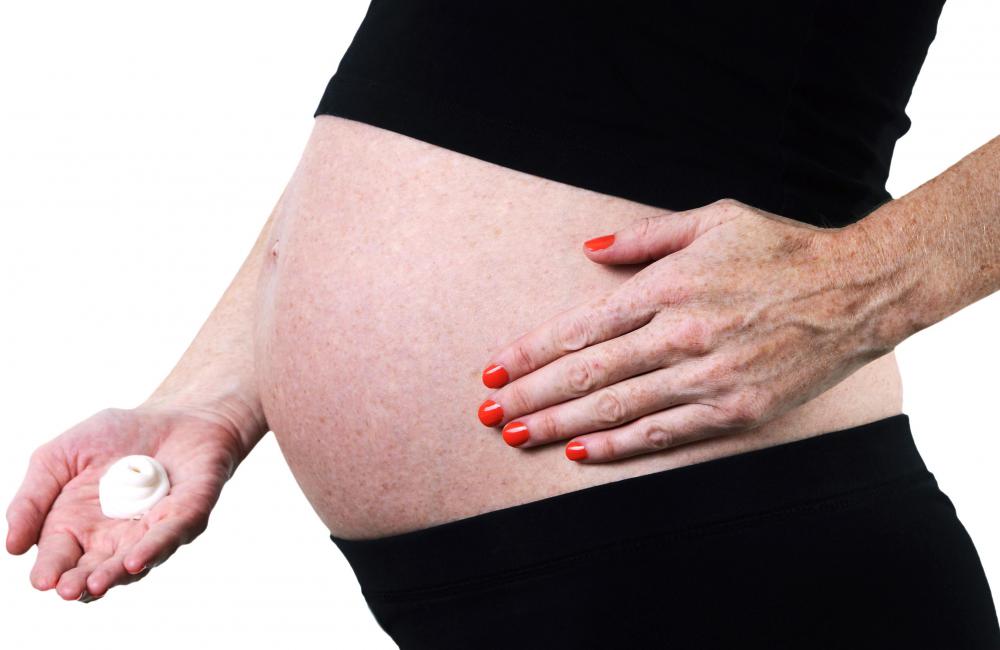 Vitamin E for stretch marks works in several ways. First, vitamin E typically speeds cell production and repair, allowing the skin to heal itself more rapidly. It also penetrates into deep layers of tissue, repairing more than just surface wounds. Research also shows that vitamin E helps the skin become more elastic, allowing it to stretch further without damage. This not only helps reduce existing stretch marks, it may prevent the skin from developing new ones. Pregnant women may start applying vitamin E to their skin early in their pregnancies to prevent the marks from showing up at all.
Those using vitamin E for stretch marks may apply it in one of several ways. The simplest way is to simply rub vitamin E gel into the affected areas every day. Pure vitamin E gel is often available in the medical sections of local grocery stores and in online shops. Those with smaller stretch mark areas may find success by breaking open vitamin E capsules and rubbing the supplement on the affected area.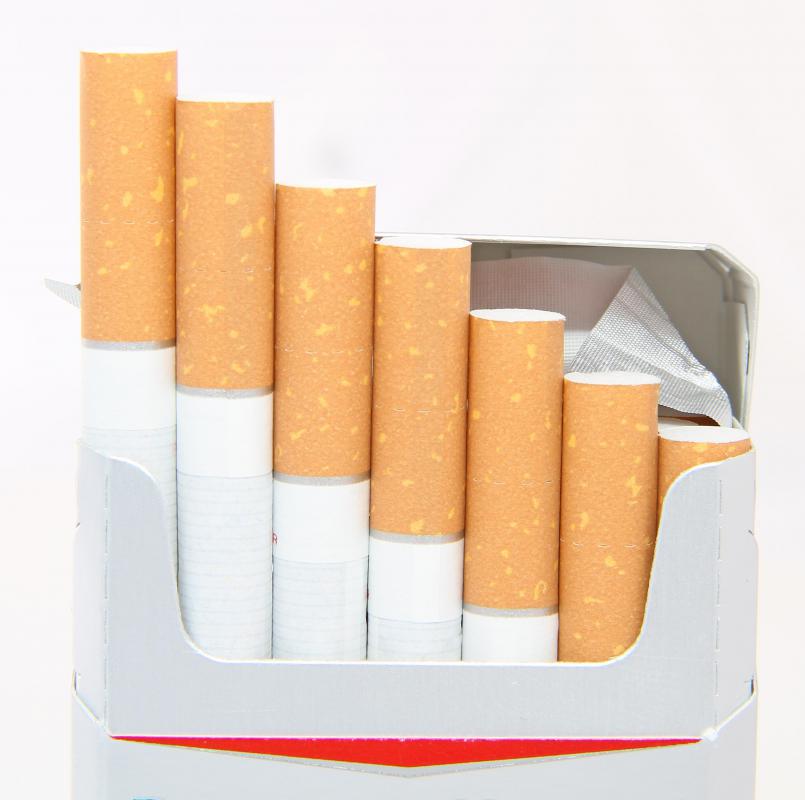 Aloe vera gel is another natural substance that softens and beautifies skin. Those already using aloe vera on their stretch marks may mix equal parts aloe and vitamin E together to create a fortified skin lotion. Vitamin E for stretch marks may also be mixed into any skin lotion or moisturizer the person is already using. Those applying vitamin E and lotion separately should typically apply the vitamin E first, since the layer of lotion may prevent the vitamin E from soaking into the skin as deeply as it should.
Taking vitamin E supplements may be an additional way to secure its benefits for the skin. The supplements can help heal the skin from the inside while lotion heals it from the outside. Even with this combination of treatments, those using vitamin E for stretch marks must have patience. The stretch marks may fade visibly within a few weeks and can disappear completely after several months. Very stubborn stretch marks may never fade completely, but can often be greatly reduced by vitamin E.
Female abdomen with stretch marks.

Many pregnant women use vitamin E creams to prevent stretch marks.

Stretch marks can be treated by breaking open a vitamin E capsule and rubbing it on the affected area.

Because nicotine found in cigarettes damages the fibers and connective tissues in the skin, people who smoke may be more likely to develop stretch marks.

Aloe, which is commonly used as a skin-soothing agent, can be used as a treatment for stretch marks in conjunction with vitamin E.

Creams that contain vitamin E may be helpful in treating stretch marks.

Taking vitamin E supplements can be beneficial for the skin.

Sudden weight loss may be a cause of stretch marks.